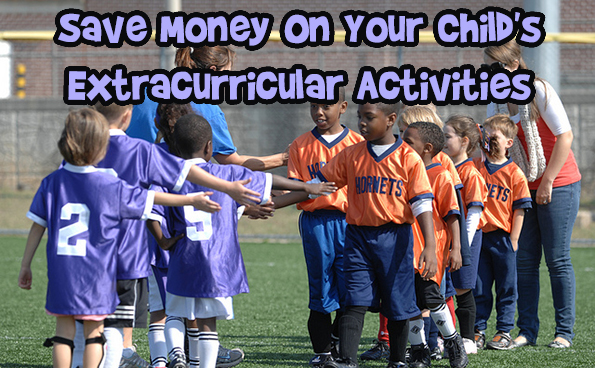 The New York Times states that the average family spends about $601 annually on summer activities for their child. This does not include the rest of the year. Now that summer is almost over and school is back in session, it is time to think about the extra-curricular activities to put your child in this year.
In Canada, the situation isn't any brighter (especially with high cost of extracurricular activities such as hockey). According to Canadian Scholarship Trust Plan, a non-profit organization that helps families save for post-secondary education, the average Canadian family spends about $1500 on hockey related expenses and can spend upwards to $10,000 a year on hockey. This is more than the average a Canadian family saves for post-secondary education on an annual basis, which is $1455 a year.
Even more interesting is that The Canadian Scholarship Trust Plan also found that 38% of Canadians have (or have known someone who) borrowed money to put their child in extracurricular activities and even deferred their own retirement in order to put their child in extracurricular activities.
Obviously we all want the best for our children, but perhaps it should not be at the expense of our own retirements and post-secondary education savings (or post-secondary "something" whatever they want to do, perhaps it is a gap year studying abroad or traveling abroad). This is especially true since children often change their minds with certain activities and one thing they like this year might not be the same thing last year. Or even one thing they like this month might not be the same as last month (especially relevant if you spend the aforementioned $1500-$10,000 on hockey that year only to find out your child does not like it after two months).
In any case, here are some ways in which you can save money on your child's extracurricular activities:
Limit Activities
Fox Business recommends picking and prioritizing extra curricular activities.  Find out what your child is interested in and pursue that, instead of trying to juggle three to four different activities at one time. They suggest that you discuss with your child and get them involved in the decision making process (especially if they are older) that you cannot pursue three to four different sports or activities for them at a high level due to cost. Getting your child involved in the decision making process helps them feel empowered and also helps your wallet feel empowered because they can choose what they really want.
Buy Used or Rent
The Centsible Life recommends that if you are putting your child into music lessons or music classes, look at buying used musical instruments or renting.  The same goes for sports equipment, buy used or rent if possible.  When I was a child, my mother rented my musical instrument and I was always very cognizant of that and appreciated it. I later on ended up buying it (it was a rent-to-buy program) and was happy that it was a used instrument instead of a perfect new instrument.  It gave the instrument more character.
Check Out your Local Community Centre
Additionally, Money Crashers also suggests that you say no to expensive activities and set a limit. The local community centre is a great choice because it allows your child to try an activity for three months or less (sometimes even just eight weeks) in order to ascertain if there is enough interest to commit to a year of the same activity. Even better is that the local community centre is usually close to home, which means less commuting and driving to and from activities, which is another source of expenses. I took swimming lessons at my local pool and took ice skating lessons at my local community centre.
Sign Up for Free Activities
If there are free activities available at school, sign up for these. Lots of places offer introductory classes (such as karate) for free. It is a great way to get your child exposed to different activities and to see if your child has any interest.
Extra curricular activities are an essential part of being a well rounded individual and part of a healthy childhood; however, they shouldn't cost your retirement!
 Bargainmoosers, how do you save money on your family's extracurricular activities?
(banner image credit: USAG-Humphreys)