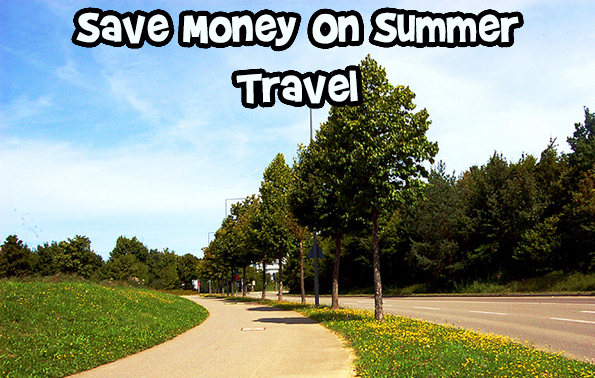 With gas prices at all time highs, people are sticking around for summer travel.  Many people (including me) are planning last minute close getaways and avoiding the trans-Canada road trips: 28% of Canadians are going to limit their summer traveling and enjoyment to $100 or less according to the Toronto Star.
Here are a few tips on how to save money on your next summer trip.
Choose Alternative Accommodation
I had trouble finding a place to stay during the long weekend because most motels and hotels were booked. The only accommodation on booking websites such as Hotels.com or Orbitz were expensive hotels that were hundreds of dollars a night. Alternative accommodation that is much more reasonable includes airbnb (check out the latest coupon codes for airbnb available on Bargainmoose here) and VRBO (Vacation Rental By Owner).  Oftentimes if you can't find what you are looking for in terms of dates, you can email the owner to see if there is availability and to see if they can accommodate your needs.
If possible, find accommodation that contains a kitchenette or simply fridge so that you can prepare your own meals and save money on dining out.
Plan your Meals
Speaking of saving money on dining out costs, like many things in life, organization is key.  If you are able to plan ahead with your meals, bring a cooler (if it is a short three to four day road trip) and buy groceries ahead of time, you will save a lot more money than if you ate out for your meals.  This of course is dependent on if you have accommodation that has a kitchenette.  If it does not have a kitchenette, see if you can get at least a fridge so you can put certain foods in the fridge, and it may help you skip spending money on a breakfast.  The Motley Fool blog recommends getting accommodation with a kitchenette as well so that you can cook and save money.
Make Sure Everyone Chips In
Of course if you are traveling with your immediate family you probably won't need to utilize this app, but if you are traveling with friends or extended family or anything where you would want to keep a tally of who spent money on what, the best app to use for this is the Payback App.  It is easy to use and calculates exactly how much you owe your friends, and vice versa.  All you have to do is input who the people chipping in are, and then input the expenses, and press "It's Payback Time!"  The best thing about it is that it is a free app, too!
Time it Well
US News suggests that you plan your summer holiday to avoid the long weekends.  Everything is more expensive (and booked up) on long weekends, including gas and accommodation (because available rooms will be more expensive).  They suggest that if you are going to travel on a holiday weekend, you should wake up early so that you can avoid traffic and therefore save money on gas. The less time you are on the road, the better for that tank of gas and the better for your psyche as well.
Get Organized
As mentioned earlier, organization is key. The Chicago Tribune has a great article on some must-have travel apps before you start your vacation. For example, CityMaps2Go allows you to look at the map for a city without having to use wifi.  Avoiding the roaming charges while trying to find the destination you are heading to will definitely save you money.  I often fall into this trap and have to turn on roaming data because I am lost.  Therefore, an app to help you with data loss is where the focus for donations should be targeted at. Another app that is very helpful is TripIt. This app allows you to organize your itinerary so you have access to it all in one convenient location. Instead of looking for emails or files, just access TripIt and you can have access to your itinerary, trip bookings, flight details, and even restaurant reservations.
Hopefully these five tips to save money on summer travel will be of use to you this summer or maybe even next summer.  Have a great summer everyone!
Bargainmoosers, what is your favourite way to save money on your summer vacation?
(banner image credit: motiqua)