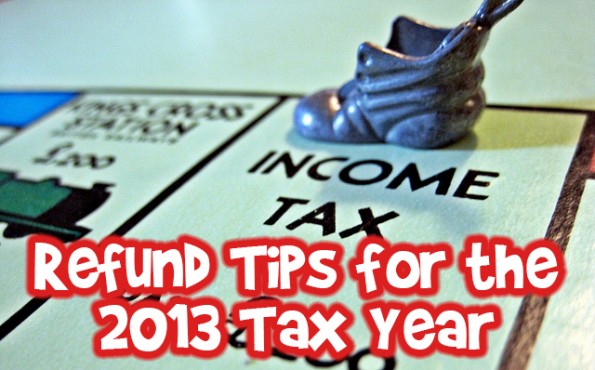 It may seem like it's the season of love with Valentine's Day just around the corner, but another season is also upon us…tax season. Although most people hate this time of year because it means going through piles of receipts, crunching a lot of numbers, and possibly paying the taxman even more money, it can also be looked at as a time to be creative and see how much money you can save (or get back in the form of a tax refund). Here are just a few ways you can be smart and get some of your hard-earned money back this tax season.
First Time Donor's Super Credit
Giving back is a great way to support causes you care about and your community, but it's also a great way to increase your tax rebate too. In 2013, in addition to the regular Charitable Donation Tax Credit, the Canadian government created the First-Time Donor's Super Credit as a way to encourage more people to become charitable donors. This new credit can be applied to donations made on or before March 21, 2013 and can only be used by people who have not claimed a Charitable Donation Tax Credit since 2007. What it gives you is an extra 25% back on top of your regular credit on donations claimed up to $1,000. That means you can get up to 40% back on donations of $200 or less, and 54% back for the portion of donations over $200 up to $1,000. For more information on in this new tax credit, make sure to visit the CRA's website.
Education and Textbook Tax Credits
Going to school isn't just a great way to develop your skills, it can also help reduce the amount you owe come tax time. The government created these credits to assist students in reducing their tuition and textbooks costs, and considering how expensive post-secondary is these days, they can sure come in handy. The best part about these credits is that you carry them forward to future years when you need them the most. You can also transfer them to your spouse, common-law partner, parent, or grandparent as well. More information on these tax credits can be found here.
Children's Fitness Tax Credit
Here's one good reason to get up early on a Sunday morning to drive your kids to soccer: a big fat tax credit! You can claim up to $500 in eligible expenses and get up to $75 back per child, all the while your kids are staying active and leading a healthy lifestyle. For a complete look at what this credit entails, check out this nifty video from the Canada Revenue Agency.
Children's Arts Tax Credit 
Similar to the Children's Fitness Tax Credit, the Children's Arts Tax Credit is a way to get money back when you enroll your kids in an arts, cultural, recreational, or developmental program. It follows similar rules as well, allowing you to claim up to $500 and get a maximum of $75 back per child. An important thing to remember is you can claim an extra $500 for both this tax credit and the Children's Fitness Tax Credit if your child has disabilities.
Public Transit Tax Credit
You can do your part to improve the environment and help yourself when doing your taxes by choosing to travel by public transit. No matter if it's by bus, streetcar, subway, train, or ferry, as long as you buy a monthly or annual pass that permits unlimited travel within Canada, you can claim the total amount for a Public Transit Tax Credit. That
Bargainmoosers, what tax credits are you planning to take advantage of this year?
(Image: Images_of_Money)