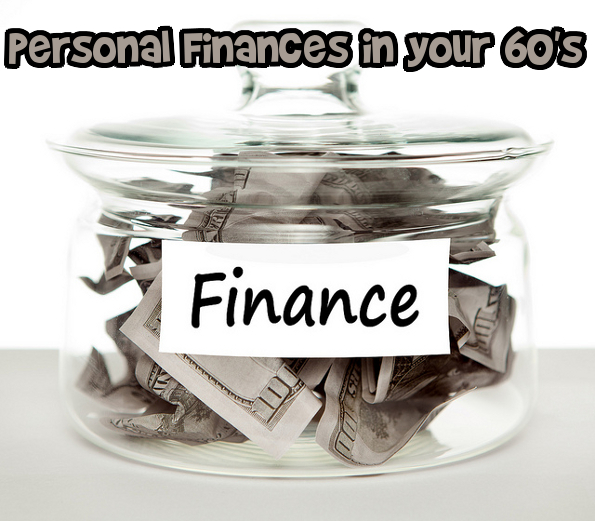 This is the conclusion of the series looking at personal finances in your 20's, 30's, 40's, 50's, and 60's. If you're retiring in your 60's, congratulations! You survived the grueling yet rewarding personal finance marathon! It's finally time to enjoy what life has to offer and step back from the day-to-day grind of working because you have to.
If your goals were to travel around the world, now is the time to. Here are a few things to consider for your personal finances in your 60's.
Consider Downsizing
Many boomers currently are doing this, moving from the large family home into smaller sized condos or townhouses. This is where the equity in your home that you have built up over the years is really going to reap the rewards. This is where many retirees have relied on, for their retirement savings, but for those who are just getting into the market now (younger folks), relying on this home equity is not a good idea, simply because housing prices will not "boom" like they did for the baby boomers.
As you get older, keeping your expenses down is important. If your home tends to need a lot of upkeep (which houses don't?) like lawn care, roof maintenance, landscaping etc. you may want to consider moving to a condo or a townhouse, where all of the maintenance is done for you. This will make it easier for you to do your traveling around the world, of course.
In addition, ensuring that your home is properly equipped for you as you get older is important, which is another consideration for moving to a condo. Many seniors have difficulty with stairs… they may even pose a danger for falls to seniors.
Making Money While Traveling
There are ways to make money while you are off enjoying your travels. For example, if you live in a frequented destination, you could rent out your home to other travelers who are interested in experiencing the city you live in.
Websites that connect you with people interested in renting your home for short term or long term stays include:
• Air bnb- Air bnb is a global network of accommodations offered by locals. Forbes has an interesting article on "what it's like being an airbnb host" (Editor's Note: You'll have to google this Forbe's article as they do not allow direct linking) if you're wary of sharing your home.
• VRBO (Vacation Rental by Owner)- it hosts over 110,000+ vacation homes, apartments, and condos
• Home Away
Turn Your Hobby Into a Business
For some, now is the time to reinvigorate your passions since there was little time to spend on them earlier in your career and life. Many retirees who have been able to explore their passions and hobbies (like creating art, teaching music etc.) can turn this into a small business. In addition, many individuals have always wanted to own a bed and breakfast or a small all-day-breakfast café and find retirement to be the best time to do this.
Make an Estate Plan
If you haven't already, you should seriously consider estate planning and advanced care directives now. Let your children know what you want so that should anything unforeseen happen to you rendering you unable to make decisions, your children do not have the added stress of disagreeing with each other because each child thinks they are making a good decision for you.
Investopedia has a great summary of the estate planning you need to have, such as a last will, power of attorney, and an advanced health care directive. The power of attorney allows someone you appoint to manage your personal finances if you are unable to because you are incapable of (e.g. unable to get to the bank due to a chronic health decision or unable to safely manage your money because of dementia). What is surprising for many is that without a power of attorney, even your spouse cannot do these day-to-day tasks (like banking, paying bills, etc) legally.
If you already have a will, it's a good idea to review it to make sure it reflects your choices now.
Strike a Balance
Probably most importantly in your 60's, striking a balance is key. Although it is understandably difficult to gauge how many years of retirement you have because no one can estimate how long you will live, you don't want to become a tight-fisted miser and you don't want to become a spendthrift by spending all of your retirement money in the first decade… because you think you deserve it. That would be lifestyle inflation, retirement style.
I hope you've enjoyed this series! Bargainmoosers, do you have any tips for fellow Bargainmoosers in their 60's?
(photo credit: Tax Credits)