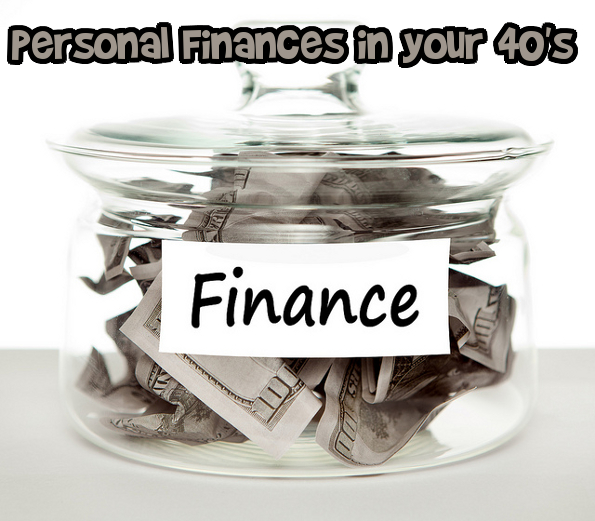 This is part three of five of the personal finance series in your 20's, 30's, 40's, 50's, and 60's.
As you start your 40's, you are in your peak earning years, your career is established, day care costs are gone (unless you start having children in your 40's of course in which case you would likely be more financial prepared anyways), and you are starting to get serious about retirement.
Another perk to being in your 40's includes being closer to paying off the mortgage (or for some aggressive individuals, actually paying off the mortgage).
Here are some important personal finance goals to think about in your 40's.
If You Haven't Started Saving for Retirement Yet, Start ASAP
Some people have put off saving for retirement as they have been aggressively paying down the mortgage. If you're thinking of retiring at 65, you still have some time to save for retirement, but if you were thinking of retiring earlier, it might be difficult for you to amass a large nest egg for retirement if you just start now.
Max out your Tax Free Savings Account if you haven't already. Look at your company's retirement contributions. Attend the pension seminars for your defined benefit pension. Make sure you understand the pension or RRSP benefits that your company provides and maximize these company perks. In your 40's, it is important to really spend the time to actively increase your retirement benefits knowledge. Otherwise in your 50's, you'll really regret not thinking about retirement earlier.
Continue to Contribute to the RESP
As mentioned previously, contributing to your child's (or children's) registered education savings plan is a great idea because it invests in their post-secondary education future. That being said, many individuals may argue that providing for your child's education should not come before providing for your own retirement (the premise behind this thinking is that not being able to afford your retirement puts more burden on your children as they have families of their own compared to having to pay their way through university or college).
Teach Financial Literacy to Your Children
This is probably one of the most effective ways to save money for your future! By teaching your children about financial literacy and encouraging them to be savers and not spenders, you will be giving your children (who are now starting to become independent thinkers and critical thinkers as they get older) the gift of financial knowledge and literacy.
Starting to teach them while they are young will help you avoid the financial disaster of the "I want it now" generation when they get older. As you yourself learned in your 20's of delaying instant gratification, imparting this knowledge to your pre-teen will provide them with the tools and wisdom to realize that materialism is not important.
The Globe and Mail has a great article on six key financial issues you should discuss with your children.
What Does Retirement Look Like?
Depending on what your retirement looks like, you may or may not have to save so aggressively. Some people envision working until they are well past 65 because they love their job so much (or they don't have enough savings), or some people may decide to pursue their hobby that they've always wanted to pursue (like open up a restaurant or open up a bed and breakfast). Some people want to move to a destination where there is a low cost of living, like South East Asia or South & Central America, where they don't have to worry about paying high prices for shelter.
Monitor Your Progress
Lastly and most importantly, in your 40's (in the middle of your working career, really) it is important to take a step back and evaluate how far you have come, how far you have left to go, and what you have to do to get there. Either you can sit down with a fee-based financial planner to do this, or if you prefer to Do It Yourself, make sure you calculate your assets and liabilities and look at what you need to do to prepare yourself for retirement.
Your 40's are a time of great accomplishment and achievement!
Bargainmoosers, do you have any tips for the 40-somethings?