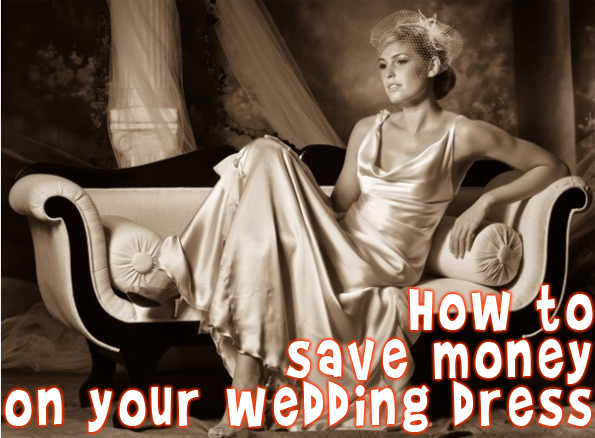 I recently went shopping with a friend for her wedding dress.  She fell in love with one particular dress and she looked absolutely amazing in it (didn't need alterations at all).  It looked like the dress was made for her.
The only thing that wasn't made for her was the hefty price tag.  It was $900 even after it was marked down.  She liked it so much that she bought it anyway.  Her thought was "heck, you only have one wedding."   After taxes (we have 12% taxes here in B.C.), it came to a cool $1000.
Considering that the average wedding dress does cost about $800 to $900, it comes as no surprise that many brides-to-be don't hesitate to drop this kind of money (at minimum) on the wedding dress of their dreams.
However, there is a way to get a jaw dropping gorgeous gown without having to spend a major portion of your wedding budget (hopefully less than the average of $28,000).
Mail Order Brides Bridal Gowns
You can get a lot of things these days from the Internet, including mail order bridal gowns.  There are many eBay shops that sell designer knock off bridal gowns.  You pick the style and the material (or request that the material be similar to the designer bridal gown) and get someone to take your measurements.  You can even customize the bridal gown by adding your own designer touches to the designer's original dress. For example, you may prefer a button up back instead of lace.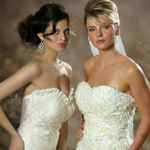 There are a few shops on eBay that do this and they are:
In addition, there are a few websites that you can order your dress directly from without having to go through eBay.
Light in The Box (this is probably the most professional looking website of the lot)
You'll receive your dress a few weeks later and many companies allow you to return the dress for further alterations or adjustments if it doesn't suit your taste.
Okay, How Much do Online Wedding Dresses Cost?
What's the cost of this after shipping (from China obviously) and taxes?
$200.
Yes, you read that right! My other friend paid $200 for her dress (including shipping).  When I saw what it looked like, my jaw seriously dropped.  It looked like it was worth $1500 instead of the $200 that she paid.  She went to a "real" bridal shop in town, fell in love with a brand name gown and found a version of it on eBay.
$200 is about the same price as it would cost to RENT the dress for one day.  For $200 you can keep the dress for yourself.  I'm sure if you sell it here in a consignment shop, you'll probably get at least $100 for it.
If/ when I ever get married, this is exactly what I'm planning to do.  I'm not planning to pay a dime more than $250 for my dress.  This will decrease the cost of the wedding budget substantially.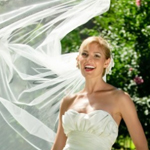 Pros and Cons of Online Bridal Gowns
One of the major plusses is not only the low cost of a knockout wedding dress, but also that you don't have to deal with pushy (and snobby) salespeople at the bridal gown shops.
The major downside to having a mail order wedding dress is that you might need lots of time to ensure that the dress fits well (and you need to get yourself properly measured).  This can cause a lot of anxiety for some people.  One way to avoid this problem is to go to the snooty bridal shops to try on their designer dresses.  Once you find a style you like, then look for it online - or take a picture of you in your dress and send it to the online wedding dress company.
Another problem is that you also might need to find a tailor who specializes in wedding dresses near where you live (because you know, flying to China probably will negate the cost savings you had from buying the dress online).  Also, some people find that it's not ethical to get knock off designer dresses.  And finally, you need to make sure the return policy is excellent before you click "pay"- the company my friend used was very good with their return policy, and they accidentally made the dress with buttons instead of ribbon- she returned it and got the wedding dress back with what she wanted.
I'm sorry, but I'm sure this post will piss a lot of bridal shops off!
Married Bargainmoosers, did you or your wife rent or buy the wedding dress?  Any other tips to save money on the dress?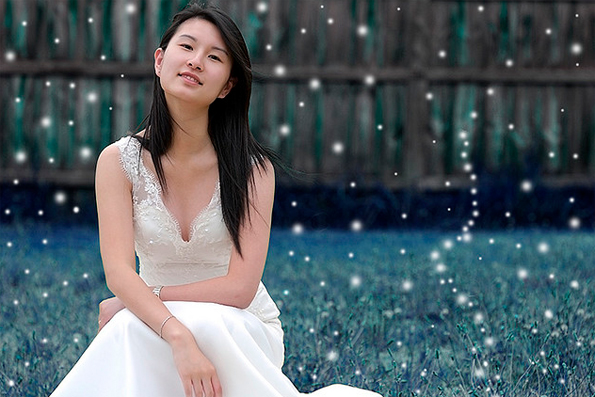 (Image credits: ND Photo, atelier_nikon)