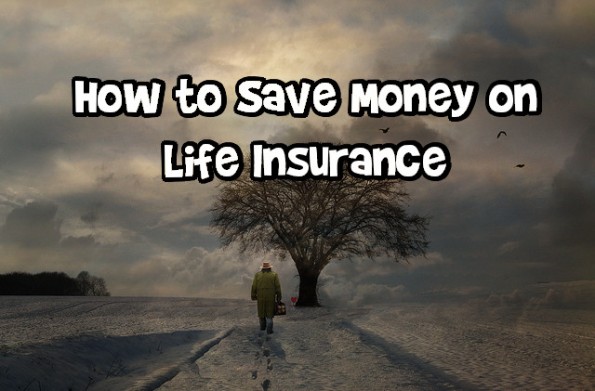 The very first thing that will put you on the road to saving money on life insurance is determining how much life insurance you actually need and what you need it for.
There's nothing worse than spending hundreds of dollars on an annual permanent insurance premium and only needing coverage until your kids leave the nest. Conversely, you don't want to pay the high renewal premium for a term insurance plan, when you need life insurance to offset the tax on your estate or to insure your business in the event of your death.
Both of these mistakes will do the opposite of saving you money on life insurance and end up costing you in the long run. But there are ways to keep costs down when buying life insurance and we've asked Lorne Marr, founder of LSM Insurance in Markham, Ontario, to tell us how to do that. You might want to start with LSM's Needs Analysis Calculator, which will help you determine how much life insurance you'll actually need.
Stop Smoking
If you're not a non-smoker already, Marr suggests you quit right away especially if you're looking to buy life insurance sometime soon.
"The savings on premiums can be up to 60% on term policies, especially with younger people," he says.
There is less of a variance on permanent policies for non-smokers, but it's still a significant savings as a non-smoker because the policy is for life.
Ask About Preferred Rates
"If you are in very good health and have a very good family health history, you'll probably qualify for preferred rates and that can save you about 30% above the standard rate," confirms Marr.
About a third of life insurance applicants can get preferred rates. Remember though, it's not just concerning your health, but your family's health as well.
"You don't have to be an Olympian," elaborates Marr, "But you can't have high blood-pressure or be on any medication."
Ask About Banding Discounts
In your needs analysis, maybe you came up with a figure that was $480,000 worth of coverage. Well, if you round-up to $500,000, you're likely to get a bit of a discount.
"You're better off going with $500,000 because insurance companies have banding discounts, meaning the higher amount of coverage, the lower the cost per thousand," assures Marr. "This means the coverage could actually cost you less than $480,000 worth of coverage."
He recommends rounding up to the next $100,000 if the amount of insurance you need is close to a banding level.
Give Up Dangerous Activities and Habits
Another way to increase your discount and reduce your life insurance cost is to take Marr's advice and cease all high-risk sports, such as bungee jumping, scuba diving or skydiving.
"Take those things up after you've qualified for life insurance," suggests Marr, but it doesn't end there.
"Drugs, alcohol and even dangerous driving -- like a lot of speeding tickets -- can all add up to a higher premium," he continues.
It may be a couple of years before your previous lifestyle no longer affects your standing with the life insurance company, but Marr says that the longer the period of stability, the better off you are.
"If you're a former alcoholic, [the insurance company] will want a stability period of about three years before your premiums can return to standard rates and if the stability period is longer than 10 years, your former lifestyle will have almost no impact on your premiums at all."
See an Independent Broker
You can save a considerable coin if you work with an independent broker who can sell policies from many insurance companies, as opposed to a captive agent who only represents one insurance company and can only sell their products.
"A captive agent only works with one company generally and because that agent is captive and can't shop around, the company can charge a higher premium," says Marr. "When a broker is independent, generally the insurance company will offer a lower premium because if their rates aren't competitive, the broker could go with another company."
Brokers offer another advantage as well. Companies underwrite particular medical conditions differently from one another, so a broker can shop around and find a company that will underwrite a condition such as diabetes in the most favourable way.
Do a Preliminary Inquiry If You're Hard to Insure
If you get declined for life insurance, you will negatively impact your future insurability and limit your policy options. So, if you're a person who would be difficult to insure due to recent health problems and you suspect that you wouldn't qualify for traditional life insurance, ask your broker to do a Preliminary Inquiry.
"A Preliminary Inquiry is when an insurance broker asks an insurance company informally whether you'd qualify for life insurance based on your health history, lifestyle and age without giving your name," says Marr. "If it looks like you're going to be declined for a traditional policy, then you'll want to go with a simplified issue policy."
A simplified issue policy is a policy with an application that has no medical tests and only a few health questions that you must be answer "NO" to. The barrier for entry is much lower with these policies.
"But if you're declined, you'll be disqualified from a lot of the simplified issue policies, which you'll want to get because the face amounts are larger and the premiums are less expensive than guaranteed issue policies, which have no health questions and no medical tests.
"A Preliminary Inquiry is not a firm offer, but it will give you an idea whether you'll be declined and you'll know, if that is the case, there's no point in submitting a traditional life insurance application," says Marr. "You can then start to look for other life insurance options like guaranteed or simplified issue polices."
Photo credit: Hartwig HKD