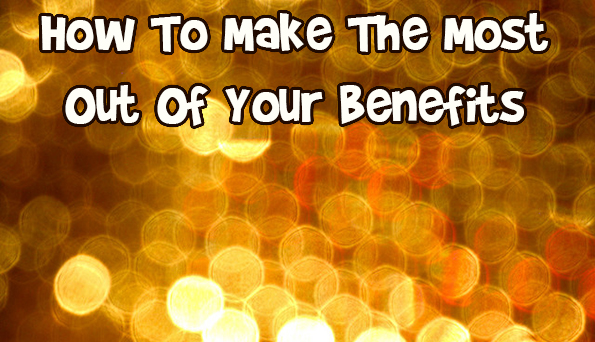 As you may or may not know, in my day job I am an HR Manager.  I truly love my job, as I have passion for helping people and adding value to the company I work for.  I have been in the HR business for over 10 years, so I have quite a bit of insider knowledge on how to make your benefits work for you.  Most people have no idea what their benefits include, or how to utilize them.  Let me shed some light on that for you today!
Company matching RRSP program
This one is an absolute no brainer.  No matter how much money you make, you need to contribute something to your company-matching RRSP program.  Let me help you understand why.  When your company is contributing any funds to your RRSP program, it is free money you are receiving.  Why would you turn that down?  Obtaining a return on the funds you invest can be difficult these days - with employer matching, you have an automatic return on investment!  Let's look at a typical example:  your company program has a matching program where they will match 100% of up to 8% of your contributions.  Let's say you have just started your career, so your salary is low, and you don't have much to contribute, and you are making $35000 per year.  If you contribute just 4% of your salary to your RRSP, that equals $1400 per year going to the RRSP.  If you were being paid monthly, that is $116 per month going into your RRSP that you are contributing.  The beauty of a match program is that your employer would match that $116/month, so in reality you would be contributing $233 per month.  $233 times 12 months is $2796 per year.  When you add it up, it's not chump change!  The other benefit to contributing to an employer-sponsored RRSP plan is that you receive an immediate tax savings on your contribution.  For example, that $116 per month after-tax would only be about $70 pre-tax.  Additionally, contributing in smaller, regular amounts to an RRSP makes it easier to contribute.  You also usually have access to lower-cost administrative costs with a group RRSP.
Group benefits
Like I said earlier, most people where I work have little to no understanding of how our group benefit plan works, or what is included in it.  This astounds me, as it is another source of free, or very low cost services to take advantage of.  If you are interested in learning more about your benefit program, make an appointment with your HR rep, or ask for the benefit manual.  A great benefit to take advantage of is called paramedical benefits.  Paramedical benefits include things like massages, acupuncture, psychologist services and the like.  Sometimes with paramedical coverage you need to obtain a doctor's note stating that you require these services, but that is usually easy to obtain (I just call my doctor and request a note at the beginning of the year, and he will have it waiting for me at the front desk).  Make sure you understand all you need to do to claim your benefits, as the worst thing that can happen is you purchasing something which doesn't ultimately get covered through your benefit plan.  Keep your receipts, and learn how to submit your receipts and claims through the benefit company.  These days most companies offer an online system to make claims, and some even have apps.  If you have an ongoing problem, consider how what in your benefits can be claimed.  As an example, perhaps you want to quit smoking cigarettes and you want some help to do so.  Look into your benefits, as some benefit programs have smoking cessation drugs or programs which are included.  There are lots of alternatives as well - acupuncture can be a great treatment of smoking cessation. If your benefits don't cover your expenses, many out-of-pocket medical expenses are tax-deductible, which will save you some income tax at end of year.
Credit card benefits
We are planning a trip in the new year, so I recently got approved for a new credit card which offers amazing travel rewards.  When I was looking through the info package, I realized that my husband's card provides trip cancellation insurance FREE.  I was going to purchase this on my own anyway, so this was a huge unexpected  surprise for me.  Before you purchase any additional benefits you think you need, be sure to look into what your credit card covers.  For us, trip cancellation insurance is a huge benefit, but for you there might be additional benefits that are of interest.  Call your bank to find out more information.
Start a conversation with your local HR representative to learn more about your benefits, not only will this save you money, but it is always a good idea to get to know the HR people in your company.  They are usually the first to hear about new job opportunities, and if you are top of mind to them, it could help in your career progression.  Benefits can be a very expensive thing, that's why it's so important to understand what you are covered for.  That way, you are knowledgeable about your options when issues pop up (as they do from time to time).  Research, ask questions, and develop relationships to learn as much as you can.  Your pocketbook will thank you!  And your health will too.
Bargainmoosers, how do you make the most out of your benefits?
(banner image credit: lazha)