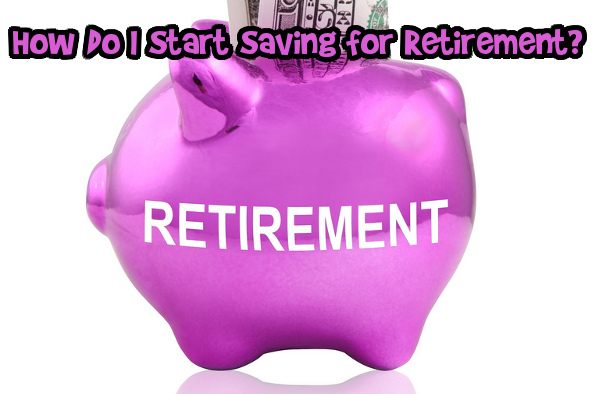 Last November on Bargainmoose we talked about the importance of saving for retirement now, in your 20's and 30's rather than typically starting in your 40's and 50's when most people start to really save. The basic message of the post was clear - that we need to start investing in ourselves now and plan for the future. However, as simple as this may sound, like many other large goals or behavior changes in life, planning for this goal and actually going ahead and doing it is another story.
Here are a few tips to help you actually start saving for your retirement.
Calculate your Risk profile (% in fixed assets and % in equities or funds)
Your tolerance of risk is individual and is likely always evolving. It may have been different five years ago than what it is now, and is dependent on a lot of things, including whether you are having children, your job security, your debts, and even your personality.
Rutgers has a personal finance quiz that asks you a series of questions to determine your level of risk tolerance. It was developed by two personal finance professors at Virginia Tech and Kansas State University. In addition, Investopedia has a great definition and depiction of the different levels of risk tolerance and which one might fit you best.
Once you calculate the risk profile, you can start to figure out where you want to invest your money. For example, you can invest in blue chip companies that consistently pay dividends, you can invest in a basket of stocks like mutual funds, or you could invest in index funds. Remember to look at the MER (Management Expense Ratio) to ensure that the fund you are buying isn't too high (otherwise it will slowly eat away at your bottom line). In addition, keep track of your accounts (either online or via mailed statements) to make sure that your investments are performing as you are expecting them to.
Calculate how much you want to save
Next, you need to calculate how much you want to save. Many financial experts recommend that you estimate for 60-75% of your current income in retirement. This number is derived from the expectation that you will not need to pay for the biggest expense, shelter, when you are retired because it is assumed that you would have paid off your home by the time you hit retirement. Of course, if you intend to continue working during retirement (at least part-time, or something you enjoy), you will not need to estimate or save that much.
Calculate how much the government and your retirement plan will provide (or claw back)
Recently, the Canadian government announced that they will be deferring the beginning of the Old Age Security pension from the age of 65 to the age of 67. In addition, the OAS clawback begins to happen if your income was greater than $66, 335. This is usually not a problem because most seniors have an income of much less than $66, 335.
Fill Out the T1213 to avoid loaning money to the government
Fill out a T1213 next time you do your taxes. This helps you claim things like dependents, etc. and therefore never have to make deductions so that you can avoid giving the government an interest free loan over the year. This means you get a bigger pay-cheque, more cash flow, and a little more time to do everything.
Take your tax refund and reinvest it back into your RRSP
Finally, if you'd much rather receive a tax refund than pay taxes to the government, you may be better off taking your tax refund and reinvesting it back to your registered retirement savings plan.  Most people spend their tax refund on vacations, clothes, or other self indulgences, but having the discipline to use that refund and reinvest it in your future will go a long way.  Of course, you could always split the tax refund into a portion for self-indulgence and a portion for reinvesting into your RRSP.
The path to starting to save for retirement can seem daunting, but it really isn't that bad once you get started. Starting small goes much further when you have time on your side, rather than starting at age 50. Hopefully these tips will help you figure out exactly how to begin investing in your future retirement dreams.
Bargainmoosers, do you have any tips for saving for retirement to share with us?
photo credit (Tax Credits)