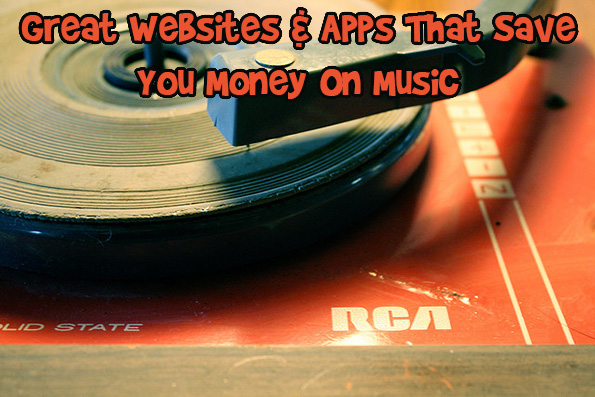 Long gone are the days of CD's, cassette tapes, and Sony Walkmans.  More recently, gone are the days of purchasing music albums to listen to on iTunes (unless of course, you are a big fan of certain artists).  Also, gone are the days of downloading music illegally through Limewire or Napster (remember them?) and exposing your computer to viruses and the like.  Since I discovered the free music app for my iPhone, my life has not been the same.  It has been filled with new music that my ears enjoy, no commercials or advertisements, and different music according to my mood.
If you're not too interested in hearing the latest music and you enjoy being exposed to different types of music, different types of artists, and music according to your mood, then here are some great websites and apps for your smartphone that will save you a lot of money on music.  You'll never have to pay $0.99 for a song ever again.
Songza
Songza is my absolute favourite music streaming website and app.  You can stream music right from their website, or from an app on your iPhone or iPad.  It is 100% free and there are no limits to the amount of music that you want to listen to.  Even if you like to listen to Top 40 or the newest music, they have playlists for this.  They have different music playlists suggestions depending on your mood (soothing, spacey, visceral, funky, and introspective are just some of the moods that you might be in).  They also have different music playlists depending on the activity you're doing.  For example, the "concierge" says "It's Thursday night, play music for: reading, unwinding, looking at pictures of your ex, and a sweaty dance party".  I hope that this site never charges because I will be very very sad.  And then I will need an appropriate playlist for feeling sad. ;)
As you can tell, I am a big fan.  It is probably one of my most used apps on my iPhone and iPad.  I highly recommend it.
Grooveshark
Grooveshark was created in 2007.  It is one of the largest on-demand music websites in the world.  It's a hub where music lovers, artists, and bands can all connect and experience music.  You can create your own playlists and there is a lot of music to choose from.  Independent artists can also work with Grooveshark to share their music and control the exposure of their music.  Kind of a win-win situation if you ask me.
 Jango
With Jango, you can search for the artists you want and see the entire album.  You can also stream 'radio' from their website and there are playlists like Easy Listening, World Rock, and 2012 Adult Pop Hits.  It is also 100% free, but the only caveat is that they will play one advertisement per day.  This isn't too bad, considering radio stations play tons of ads all the time.  However, the other downside is that their website is a little slow to load, and there are a few ads along the side and the bottom of the webpage.  Despite this, a lot of people still really like it and it has good reviews from USA Today and the Wall Street Journal.
 CBC Music
Canadians, represent. CBC Music is also 100% free (well, I guess we pay for it through our tax dollars in a sense).  If you're a big fan of Canadian music and a big fan of CBC Radio, then this is the app for you. You can stream it right from the website or have the app on your phone. There are hundreds of complete Canadian albums on here as well. However, one of the downsides is that there are some ads that you have to put up with when you stream music.
As you can see, there are more music streaming sites popping up here and there.  Without a doubt, this list will probably change in a few months time since technology continues to move at the speed of light. If you are a big music lover and you love variety (because as we know, variety is the spice of life), then these apps and websites may be perfect for you.
Bargainmoosers, do you have other favourite free music streaming sites?
(banner image credit: Ferrari + caballos + fuerza = cerebro Humano )