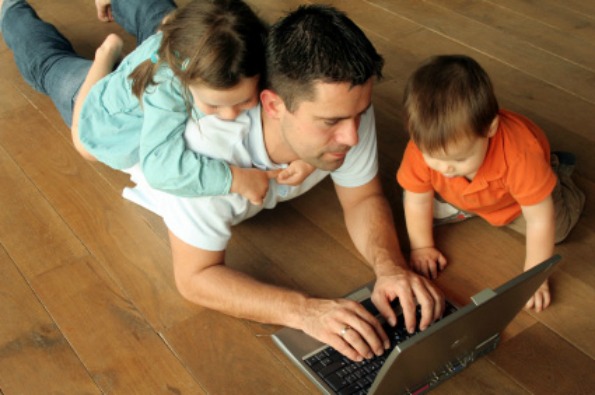 Many people are retiring from the corporate world and instead focusing on developing their hobbies and passions into their business.
Home-based business ideas are a great idea for the retired individual looking to make more cash flow, the stay-at-home mom or dad looking to increase the household income and creativity, and the person who works part-time and enjoys his or her leisure time but would like to create their own business on the side.
Home-based businesses are "win-win" in my books as they offer flexibility, a way for you to be creative, and favourable tax incentives.
According to the Canada Revenue Agency, there are many things that can be written off your income if you have a home-based business.  Some of these work-at-home expenses that can be written off include:
Property taxes
Mortgage interest
Utilities (cell phone, telephone, internet, gas, electricity)
Office supplies
Advertising costs
For renters, the portion that you rent for your home-based office can be deducted from the total cost of rent for your entire home.  You can deduct this from the income you create in a home-based business.
Here are 4 Home-Based Business Ideas that can get creativity flowing:
1. Home-Based Internet Business
There are many home-based internet ideas out there, including freelance writing, blogging for profit, or creating a home-based online store.
The start-up costs include internet webhosting for a domain name, and this isn't a very high cost at all.  The start up costs are very minimal.  However, creating your own Internet business can take a lot of time and effort and much of the time, with little results, which can be very discouraging.  If you are able to "make it" however, it can be a very lucrative and flexible home-based business option.
The government does understand that start-up businesses may have difficulty surviving, so home-based expenses can still be deducted even if the profit is not evident for a few years.  However, if you have a determined spirit and are hard working, a home-based Internet business could be the option for you as it doesn't involve having to hire employees, doesn't involve mess, doesn't involve licensing and permits, and is pretty much location independent (e.g. you could be managing your internet business in Thailand, technically).
2. Pet Sitting Service
This is a very popular niche that will likely continue to grow as more and more dedicated pet owners would like alternatives to boarding kennels or their local vet.
Dog walking services and doggy day care services can be a great idea, especially if you enjoy animals, are great with dog obedience, and would also like your own pet to socialize with other dogs.
Obtaining a business license and permit would be needed to operate and business insurance for your home would also need to be considered.
Usual "going rates" for a full day for commercial dog day care locations is $25 per dog and $40 for overnight boarding.
The Canadian Business Ontario website has a great introduction on how to start a pet care business in Ontario.
The obvious downside to this is that your home may be subject to many paw prints and perhaps pet incontinence episodes!
3. Be a Licensed Day Care Operator
Just like pet sitting services, this is a very popular and much needed business in Canada, especially urban locations where daycare is hard to find and you need to go on a waiting list for one year in order to get a seat in daycare for your child.
It can be rewarding to know that you're helping out busy parents and allowing them to continue to work (if that's what they want, of course).  This is a good idea if you love children and helping them learn and develop.
Some things that you would need before starting a home-based day care are formal training in early childhood education, a license (these can be difficult to obtain due to strict licensing rules in Canada), and home-business insurance for day care.
4. Create a Craft Business
With the boom of the internet and the creation of websites like Etsy.com, many consumers are interested in unique arts and crafts, unique gifts to give others, and unique jewelry to adorn themselves with.
With Etsy, you can sell art, jewelry, bags and purses, bath products, and even furniture that you create yourself.  This is a great way to "spread the word" nationwide and even worldwide of your product without having to spend a lot of money advertising and opening up a store and spending a lot of money on start-up costs.  Of course, you could start selling crafts to your nearest and dearest and the word can easily spread from there.
These are just a few ideas that you could think about if you're interested in creating a start up or a side home-based business.  We are the happiest when we are creative and get the opportunity to convert our passions, whether it be computers, children, pets, or writing, into an opportunity.
Bargainmoosers, do you have any tips for people interested in creating a home-based business?