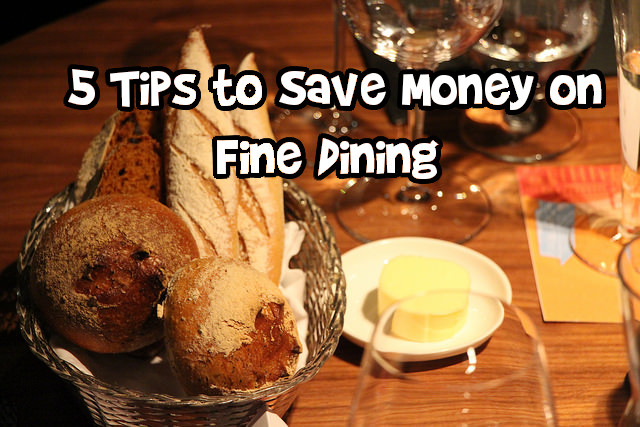 A wonderfully aesthetic and tasty appetizer, a delicious entree, and delectable desert.  A view, a romantic occasion to treat yourselves... these are just some of the reasons people like to dine out.
Personally I'm not a foodie but I do like to go to a nice restaurant once in a while for a special occasion like an anniversary or a birthday.  Some people I know like to go to a nice restaurant on a more frequent or monthly basis and they enjoy the experience of dining out.  There are some amazing restaurants here on the West Coast and I am very lucky to be able to taste some of these culinary delights.  For those that love to go out to a nice restaurant and try out different restaurants in their city, here are a few tips on how to save money on your next fancy meal out.
Find Restaurant Deals and Sign Up For Them
You can check out great updates from Bargainmoose's Dining Out page for some excellent deals at your favourite restaurants across Canada.
Another website that I quite like is the Travelzoo website, just click on restaurants and look for your city (or the city in Canada that you want to dine at).  Some of the deals have been at some great restaurants in Vancouver and include deals such as a shared appetizer, dessert, and two entrees for two people for $49 (which would normally cost at least $75 to $100 for two people) at some of the very popular finer dining establishments in Vancouver.   Usually the entrees go for $25 to $35 per plate.  For most of these coupons you can also buy them for four people at a table (if you want to split it with your friends).
Choose Lunch Rather Than Dinner
According to Moneysense, lunch is usually less than one-third to one-half of the price of dinner, especially at fine dining restaurants (including those highly coveted and ranked Michelin star restaurants).  Therefore, it makes sense to go for lunch instead of dinner if you are keen on saving money and trying some culinary expertise at these fine dining establishments.
Avoid Alcohol
Five Ten Twenty club blog (a blog that helps you reach your financial goals at $5, $10, or $20 a day) recommends that you avoid buying alcohol.  As tempting as buying that glass (or half bottle) of wine may be, the mark-up at fine dining restaurants is astronomical.  The wealthy Donald Trump is well known for avoiding alcohol when he goes out to a restaurant for meals because he wants to avoid the mark-up.
Sign up for Newsletter or Email Updates from your Favourite Restaurant
If you have a favourite restaurant (or even chain of restaurants) take a few minutes to take a look at their website and sign up for their newsletter or email updates.  Although it might be annoying to receive yet another piece of junk email in your inbox, sometimes when you are in the mood to go to that restaurant and are looking for a deal, that deal will be there in your inbox when you conveniently need it.
In addition, if the restaurant is participating in giving out freebies on your birthday, signing up for their email (and giving a little bit of your demographic information) will allow you to get a freebie notification for your birthday treat, even if it is just a free appetizer.
Sign up for Open Table
Although the bang for your buck isn't very much, according to LifeHacker, if you sign up for Open Table (an online reservations service that is free to sign up for and often used by restaurants), you will get 100 points for every reservations you make.  When you get 2000 points you will receive a $26 credit to use at your next restaurant dining experience.  Unfortunately that is a lot of reservations and a lot of dining out so this tip might not be worth the added expense of dining out so frequently!
I try to avoid dining out often in order to save money, but when I do dine out, I look for a deal to avoid the sting in the wallet.  It makes my dining out experience much better to know that I am getting more bang for my hard earned buck.
Bargainmoosers, do you have any tips to save money on dining out?
Photo credit: Yelp Inc.