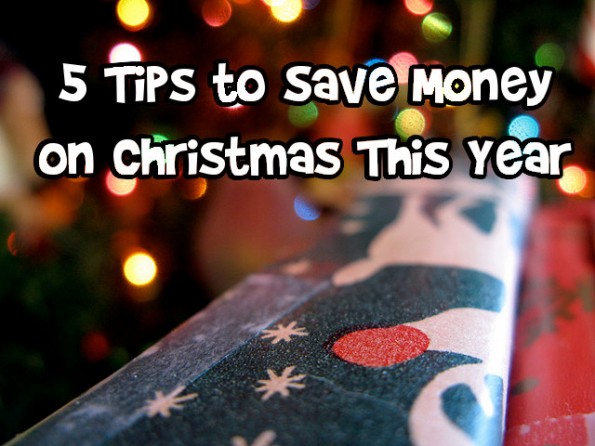 As we all know, the holidays are expensive.  In 2012, according to an article by the Financial Post (and a survey conducted by Bank of Montreal), shoppers planned to spend an average of $674 in gifts during the holiday season and just shy of another $1000 for trips and travel during the holiday season.  People planned to spend an extra $100 compared to 2011.  For some reason Christmas spending inflation beat the average inflation for times outside of Christmas.
Here are some more ways to prevent overspending and to achieve holiday deflation instead of holiday inflation!
Make a List and Check it Twice
Just like Santa does, making a list and checking it twice is a great way to stay on budget.  You will be surprised how much everything adds up.  As mentioned in a post on how to save money on Christmas shopping, it is important to have a budget for each person so you know in general how much you plan to spend.  Try to make a goal to spend under the average amount the average Canadian spends on holiday gifts.
Use Discount Gift Cards
As mentioned in CBSnews, using discounted gift cards is a great idea to save money.  Buy your gift cards with your cash back credit card (make sure you are able to pay off your credit card bill at the end of the month though) through sites like cardswap.ca or through Costco.ca to save anywhere from 1-2%, and then purchase the presents with these gift cards.
Don't Buy Cards or Wrap
Personally I don't buy Christmas or holiday cards every year and I have re-use my wrapping paper and gift bags to help my wallet and the environment!  Here is a great Bargainmoose post on how to save money on Christmas cards.  Here's another great Bargainmoose post on how to save money on Christmas gift wrap.
If you are going to buy Christmas cards or holiday themed wrapping paper, buy them after Christmas is over for the following year.  That way you will get at least 50% off in savings.
Use your Points
A great point that Heather from Bargainmoose made is to use your Air Miles, Shoppers Drug Mart, or cash back credit card points for your Christmas purchases.  This is a great idea because then you know how much you have allotted for your Christmas shopping ahead of time.  It will make the "sting" of Christmas spending less painful because you know that this is money that is "bonus" and not something coming out of your actual pay cheque.    Of course, you likely won't be able to get presents for all the people on your list with this method, but it will definitely help the holiday budget a little (or a lot), that's for sure.
Give Homemade Gifts
For about five of my close girlfriends, we had agreed a few years earlier to give homemade gifts to each other.  We give the same present to each other (e.g., make a batch of the same homemade gift) and we actually look forward to 'guessing' what has been made for us.  This has worked out really well as otherwise I would be spending at least $150 extra per  year.  We keep the costs of the homemade gift on the low end.  In the past, I have made homemade Bailey's, bath bombs, jewellery (earrings and bracelets).  My friends have made me an infinity scarf, a personalized mug, homemade hot chocolate mix... the list goes on!
I find that homemade gifts are a great way to celebrate the true meaning of Christmas without the consumerism attached to modern Christmas.  The most important part of giving homemade gifts to your friends is to ensure that they are understand they will be giving home made gifts too!  The last thing you want is someone to feel 'short changed'... not that they should, but you never know how people end up feeling.
We all usually get together on a small weekend getaway and give the gift at the same time.  The Lifehack article on 10 Ways to save money this year without losing the sparkle emphasizes that we should focus on the celebration of the holidays, and not the gifts.
Bargainmoosers, how do you save on Christmas shopping?
Photo credit: Kevin Dooley