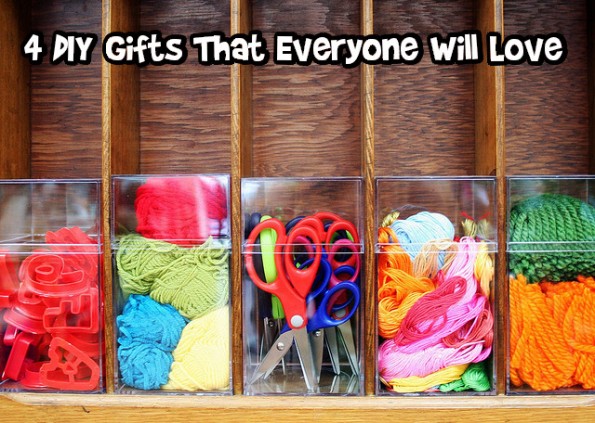 Every year my good girlfriends and I make Do It Yourself Christmas gifts for each other.  It sure beats spending $20 each on a present.  You can't get very much with $20 these days except for a gift card.  Each year we are surprised at the creativity and ingenuity at the gifts we create for each other.
These Do It Yourself gifts are great for all year round, not just Christmas, so I thought it would be nice to share more DIY gifts that are surprisingly easy.
Hidden Book to Store your Valuables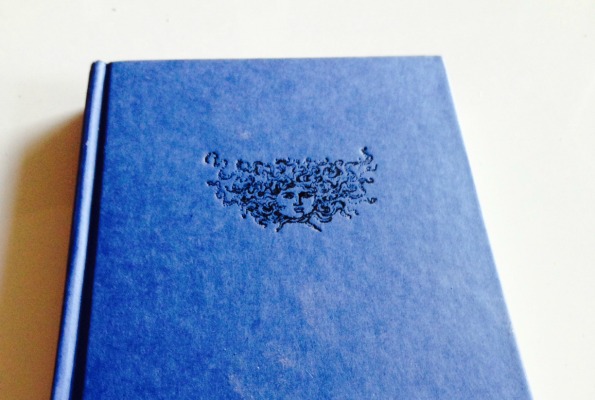 These are very expensive when you buy them at craft stores.  They usually sell for $20 to $25.  I bought one online a few years ago for the same price and it was a bit less "discrete" than this Do It Yourself one.  It was obviously not a "real" book because it did not have a title on the spine of the book.
This was made by going to Value Village and Salvation Army to buy some used books.  Look for pretty colours or catchy titles  and also look depending on the size of the book- the wider the spine, the more things you can put in the book (but also more work to cut the pages too!)
You will need:
A book
X-acto knife
Modge Podge glue
Lots of time (about 1 hour per book)
Cut the pages of the book with the X-acto knife (this requires quite a bit of effort because you can't just cut the entire book in one go, it takes a few pages at a time).
Then seal it with Modge Podge glue and let it dry.
Cost:
Depending on whether you already have Modge Podge and an X-acto knife handy, it may only cost you $1-3 to make this great gift!
All Natural All Purpose Citrus Cleaner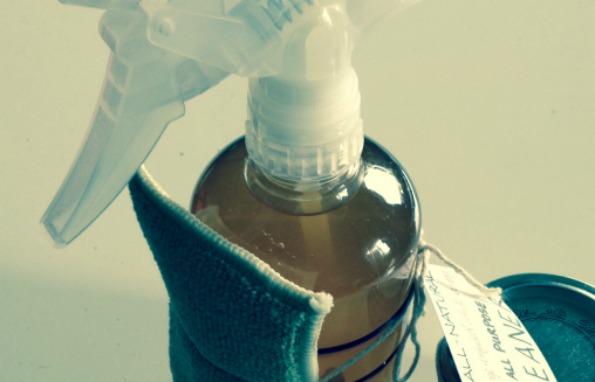 Homemade cleaner is super easy to make and is natural without added harsh ingredients and unpronounceable toxic ingredients.  Not to mention it is super economical to make and a great way to recycle your orange peels.
You will need:
Vinegar
Orange rind
A spray bottle
A small wipe (you can get these at the dollar store)
Dry your orange peels and soak them in vinegar.
The only downside is that there can be a strong vinegar odour when you use it but it disappears quickly once you clean.  You could try adding a few drops of essential oil to decrease the smell.
Cost to make:
Under $4 (even cheaper if you have vinegar and a spray bottle handy)
Picture Frame Jewelry Holder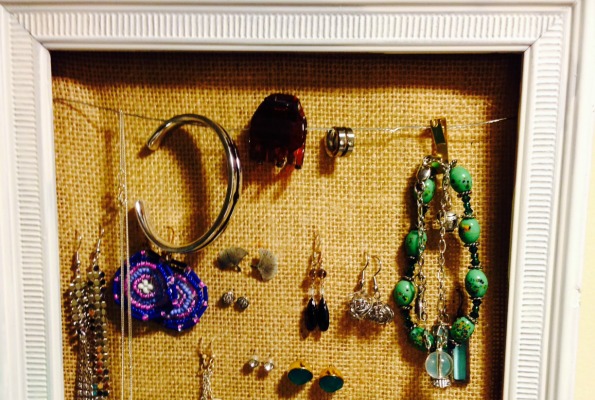 This was surprisingly easy to make and it was an instant hit.  A lot of friends were saying they always wanted one but were too lazy to make one.  Although the downside is that this one is a bit more expensive than the others, especially if you don't have the supplies handy.
You will need:
A picture frame (can be bought at Value Village or Salvation Army for $5 or less)
Spray paint (with primer preferably) $10 a can
Burlap ($10 for a meter at Fabric store)
A staple gun ($15 for a cheap one at Michael's)
All you need to do is take out the picture and glass from the picture frame.  Sand it down if you can.  Then spray the frame with spray paint.  Staple the burlap with the staple gun.  I found some wire at a dollar store and stapled that as well, it's handy to put bracelets or necklaces that otherwise wouldn't be able to hang properly on the picture frame.
Cost:
It cost about under $8 for each picture frame jewelry holder to be made, which included having to buy a staple gun and spray paint.
Ring Holder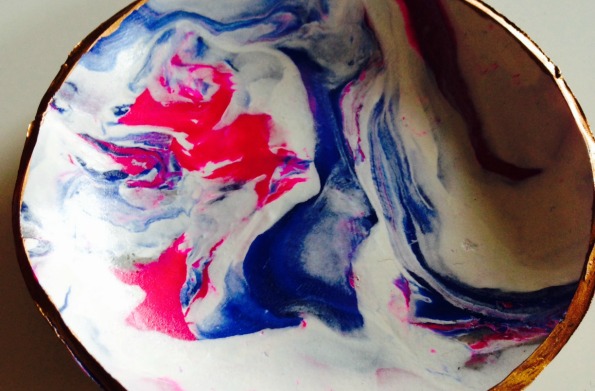 This ring holder involves using a mason jar and clay and some paint.  It is a variation of the clay jewelry dish holder instructions here by Hello Natural.
You will need:
A mason jar to shape up the clay
Clay
Paints
Cost:
The most expensive supplies are the clay and the paints, however this still cost less than $10 to make, the more you gift, the cheaper each jewelry holder will be!
Bargainmoosers, do you have any fun DIY ideas that are easy to make and a great gift to give or receive?
Photo credit: Debbie R