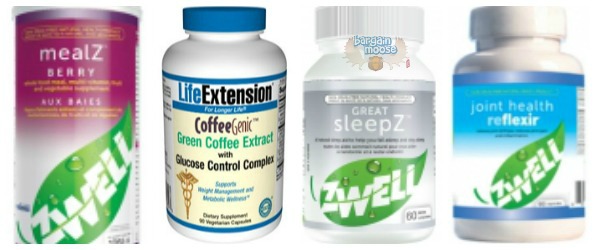 Zwell Canada has many health items on their site including natural health, herbal supplements and antioxidants, and most of these items are buy two, get one free with promo code. Also, with promo code, you can get a free bottle of Zwell Reflexir. You just have to pay for shipping!
Click here to get healthy @ Zwell.ca
Coupon Code: NOFLU12
Discount: Buy two, get one free
Coupon Code: FBFREE32
Discount: Free One Month Supply of Zwell Reflexir
Catering to people over age 45, Zwell is committed to longevity and vitality. They research products from around the world and bill themselves as Canada's leading provider of the highest-quality natural products available. Search by your condition to see what products are available.
If you have joint inflammation or arthritis, Zwell Reflexir is a product that reduces the inflammation and the pain. Pain medications can reduce pain, but don't address the problem of the inflammation causing the pain. Get a one month supply for free by ordering and paying for the $8 shipping.
Since my kids have started school, my household is sick basically the entire winter. Every winter I do my part in washing our hands thoroughly with soap, staying home when there are flu-ish outbreaks and having us eat as healthy as possible. Well, sometimes you just need that boost and Immunz is a supplement designed to strengthen the immune system by reducing stress on your body. $44 for 60 capsules, but buy two and you get three for $88.
Shipping is free on orders over $75.
Check the Bargainmoose forum for more great Zwell coupons.