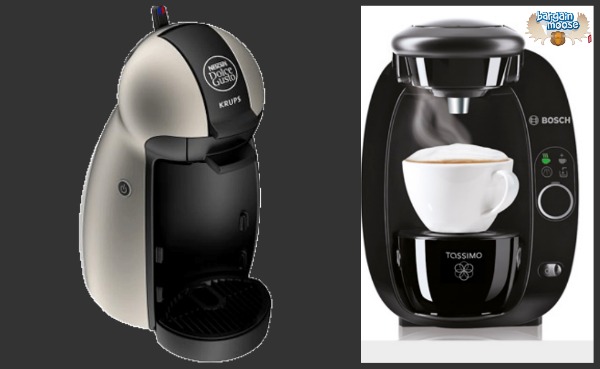 Save $50 off a new Tassimo or $40 off a Dolce Gusto coffee machine at Zellers. This sale is part of a three day Prep for Thanksgiving Sale from 30th September - 2nd October, 2011.
You have your choice of coffee pod systems for $98.88. The Tassimo 1600 W coffee pod system with 1.5 L tank (reg. $149.99 ) or the Nescafe Dolce Gusto pod system with 1500W of power and a 1 L hot water capacity (reg. $139.99).
This is an in store only deal.
I've had the Tassimo coffee machine for almost a year now and I'm happy to say that I still love it! I'm a little bummed that Starbucks is no longer making T Discs anymore as I loved the Starbucks cappucinos.