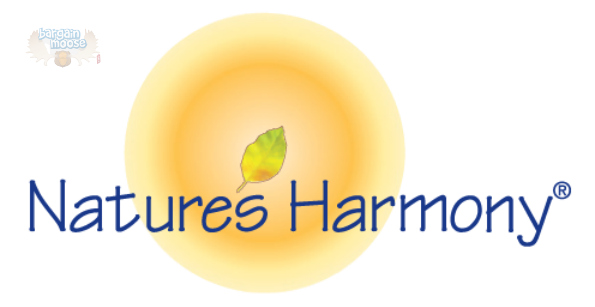 Well.ca is offering 75% off Nature's Harmony vitamins. Nature's Harmony vitamins are Canadian made and vegetarian.
There are five bottles of vitamins on substantial discount. The Nature's Harmony Coenzyme Q10 were $47.99 and are now on sale for $11.99. In one bottle, you receive 50 pills with 100mg each.
Next, the Nature's Harmony Quercetin Blood Vessel Protectant is on sale from $19.96 down to $4.99. There are 60 tablets that are 500 mg each. For those with allergies or environmental sensitivities, this is a helpful supplement. One reviewer said:
I've been taking Quercetin since December to help bring my asthma and allergies under control, and it has helped; added benefit - no colds or flu since taking them! I like these because they are the same quality but MUCH more affordable than the ones I was taking.
Next, pick up the Nature's Harmony High Potency Once Per Day Timed Release that was $29.96, and is now $7.49. This high-potency supplement comes in vegetarian capsules and is iron free. While iron is important for women, as we will lose iron during our period, men are better to have an iron free formula. One reviewer said:
I have been using this for 3 years, it has made a difference in my skin tone and energy level
If you are low on your omegas, then look into a bottle or two of Nature's Harmony Premium Triple Fish Oil With Flax and Borage. Originally $29.46, this supplement is on sale for $7.39. Each of the 150 capsules has 1200 mg inside.
Lastly, Nature's Harmony Completely Cranberry was $16.96, and is now only $4.24 per bottle. I am not too familiar with this supplement, but Cranberry appears to be used to maintain a healthy urinary track. All five of these supplements are on sale for quite the discount. My only concern with seeing vitamins so cheap is the expiry date. I have no idea when these vitamins expire.
I wanted to mention two other deals while I am at it. This Quest Cal-Mag Complete was $14.99 and is now $3.74. None of the other vitamins is a dedicated calcium supplement, so this is a good vitamin to buy with the others.
Totally not related to vitamins, this Urban Spa Perfect Pedi Kit is a fantastic buy. Originally $8.79, the pedi kit is on sale for $2.19. There is a maximum of two per person.
Receive free shipping on orders of $25 or more.
(Expiry: Unknown)