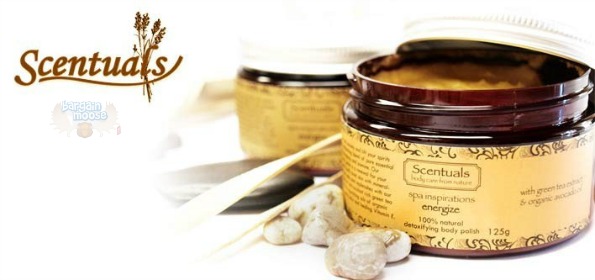 Well.ca is offering 40% off Scentuals natural products this weekend.
Scentuals is a Canadian company and their products are green so you can feel really good about buying from them. I have tried some of their bath oils, which are just divine for the skin and my husband always asks me what I have used after coming out of the bath to make my skin so soft.
I have mentioned before how oils are total multitaskers. This Scentuals 100% Natural Face & Body Oilcan not only be used as a massage oil, a moisturizer, but also as a bath oil to make your skin all wonderfully soft. Originally $14.49, it is now on sale for $8.69.
A lot of people I know have difficulty sleeping. I have recently started using aromatherapy to help me deal with headaches, stress, and even sleep. This Scentuals 100% Pure Essential Oil Aromatherapy Roll-On is formulated to help with sleep. Originally $8.99, it is now $5.39.
This is a really nice discount on these all natural Canadian products and the price really is competitive (and better) than many others in the market. I highly suggest giving them a try.
Shipping is free once you spend $25 at Well.ca.
(Expiry: 16th February 2014)