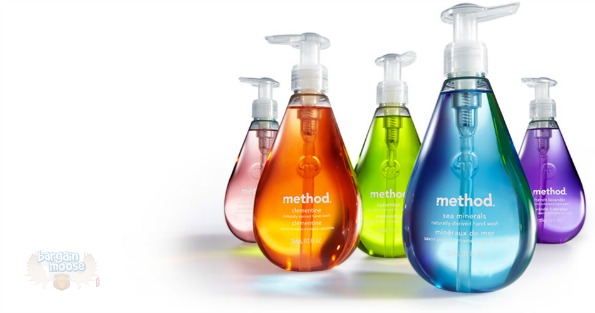 One of the best sales at Well.ca is on now! Get 25% off Method home cleaning supplies!
I use a lot of Method cleaning supplies so I can make a few recommendations. The Method Wood For Good Surface Cleaner that was $5.49 and is now $4.12 is fabulous! I get my hubby to do the bookcases every few weeks and it really brings out the luster in the wood. I also love the smell as it reminds me of marzipan cookies.
Another favourite product of mine is the Method Glass Cleaner Spray that was $4.39 and is now $3.29. Regular Windex gives me a headache and I have a very nice glass table in the dining room that needs cleaning. This stuff smells like peppermint and does a pretty good job.
In a festive mood? Method has some new festive looking bottles out like this Method Foaming Hand Wash in Mistletoe that was $4.38 and is now $3.29. It is a great way to brighten up the bathroom for the holidays.
Get free shipping on orders of $25 or more. Be sure to visit the forum for Well.ca coupon codes you might be able to use with it as well.
(Expiry: 17th November 2013)