If you want to take out a membership with Weight Watchers Canada online, you can get a 25% discount when you sign up through the page below.
I know I have mentioned this deal in the past, but I wanted to get a few opinions of the Weight Watchers Canada service. I did a shoutout on Twitter to ask my followers if they had used Weight Watchers Canada and if they would like to share their experiences in a short review.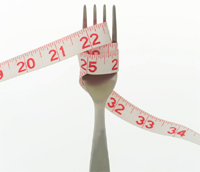 Bargainmooser Nicole, tells me the following:
As I mentioned, the Weight Watchers program came highly recommended to me by my doctor and my dietician. It's somewhat based on the Canada Guide and it encourages slow weight loss (2 lbs/week). It also presents itself as a lifestyle change and not a diet.

Previously, I had been on Dr Bernstein and while I loved the rapid weight loss and constant supervision, the rigidity of the program was hard. I became resentful of the lack of flexibility and once I came off it I felt like my body was trying to recoup its losses from being in starvation mode. My appetite was insatiable and I bounced back up in weight.

For me, Weight Watchers Canada is much less stressful and much more flexible. I eat within my points and exercise as much as I can. The weight is coming off very slowly.

I joined in July and I am on their Momentum plan. There is a Core Plan but I can't really speak to it. It's the first time I've done Weight Watchers Canada in 10 years. (My original experience was a failed attempt in 1997 in which I approached things the wrong way! Much has changed since then.)

In the Momentum Plan you are provided with a daily allotment of points. The number of points you are given are determined by four factors: weight, height, gender and age. You earn activity points for exercise and they can be consumed as food points. You also have a weekly allotment of 35 points with which you can do as you wish… use some daily, use them all in one day or don't use them at all.

Weight Watchers provides a slider scale to members to help them calculate points for food and exercise. Food points are calculated using calories, fibre and fat. Exercise points are calculated using length of time exercising and weight of person. You can find these calculators online if you look hard enough!

You MUST eat your daily allotment of points. And Weight Watchers Canada encourages you to choose what they call "filling foods" for your food choices… these are healthy low fat foods such as fruit, veggies, lean proteins, whole grains, etc. They also encourage you to eat 6 fruit/veggies choices, 2 dairy choices, 2 meat/fish choices and 2 healthy fat choices (i.e. olive oil) a day. They also encourage you to drink 6 glasses of fluids (water preferred) daily. They provide little journals every week for you to write down your food intake and they have little check boxes on the journals so you can tick off your food groups.

In the meetings you also get booklets on different topics (food, exercise, etc) and recipes. There's often discussion about how to be successful and the members share their experiences with others.

Notable to say that Weight Watchers is what you make of it. You can join online or do the meetings (but you can't do both). You have the support of the group if you do the meetings but really no one is checking your journals to see what you are eating. Consequently, if you eat healthy within your points you'll have success. On the other hand, if you continue to eat unhealthy foods but stay within your points than you're less likely to do well on the plan.
Another bargainmooser, who wishes to remain anonymous, says: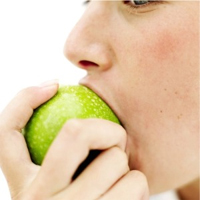 I gained over 60 pounds in the past year and on the advice of my doctor decided to give Weight Watchers Canada a try. In my doctor's words, 'There's a reason it has been around for so long. It does work.'

Problem was, I'm cheap, and I didn't want to shell out the money to go to Weight Watchers meetings. I did some research online and found out how to calculate how many points to allot myself each day, and also found some great sites to figure out how many points were in the food I was eating.

At the beginning I thought it wasn't too bad, but I was often left hungry, especially in the evening (having used up too many points for breakfast and lunch). This got better as I went along, however. Over the few weeks I followed, I did lose a few pounds and I don't doubt that if I'd stuck with it I'd have lost more.

In the end, I was utterly sick of counting points every day and trying to find food that fit into my new Weight Watchers diet. Eventually I settled back into my old routine, but with a bit more conscious thought about what I put into my mouth.
From my previous post, Judy says:
I've lost over 45 pounds on Weight Watchers Canada so far. Another 10 to go! It's the easiest and most manageable thing I've ever done! It's an entire lifestyle and one that I'm so happy I got involved with.
And Bibliophile says:
I've been a member. Their online site helped me lose a significant amount of weight. I'm planning to join again soon. Since I've been off the plan, I haven't been able to lose any on my own. I guess I need the incentive that it gives me.
Thanks to you all for sharing your experiences. They make for some interesting reading for people considering joining Weight Watchers Canada.
Have you been a member of Weight Watchers Canada? Feel free to share your thoughts below.