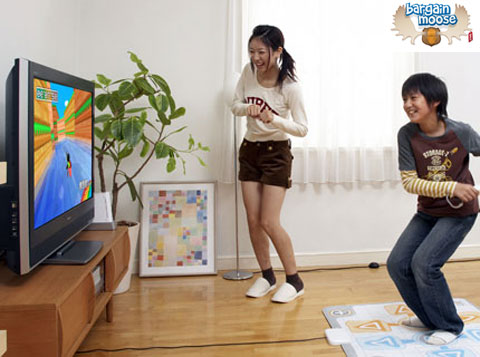 Heads up! The Nintendo Wii is in stock at Amazon Canada right now, priced at only $169!
The Nintendo Wii comes with the Wii Sports game. My favorite game on it is the bowling - it's great fun! Though I've also enjoyed a few rounds of Wii golf too.
If you're buying this, I would recommend buying an extra wii-mote too, as the basic WIi package only comes with one. The Wii is a great multiplayer console... and 1 wii-mote definitely isn't enough!
I have had a Wii for a while now, but I'm finding we're not using it as much as we used to. Although I did recently buy the new Wii Fit Plus game and I am going to try and use it to get back into shape post-pregnancy.