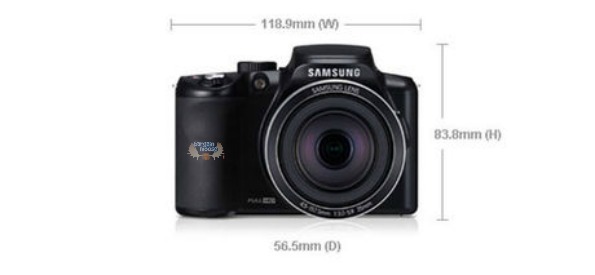 Walmart has a fantastic deal on a Samsung camera, with $100 off, now only $199.86.
This all-in-one camera makes a fantastic gift idea. It has a 35 times super long zoom, so you can take photos of those moments that are far away, like your child on stage at the holiday concert, scoring a goal, or for stalking your ex (although I don't recommend that). The photos are still crisp and sharp, even at a long distance. Low light is not tricky for this camera either, with a super-fast and sensitive 16-megapixel back-side illuminated CMOS sensor.
Not just a camera, it does full HD videos and has optimal sound settings so that all you hear is the video itself and not the camera working.
I couldn't find very many reviews on this camera, but I think it is an inexpensive option and at $100 off, it makes it a great deal too. If you want a camera with a number of great reviews and many features, you are going to pay quite a bit more.
Shipping is free. For other stores that ship for free, check out our free shipping page.
(Expiry: Unknown)