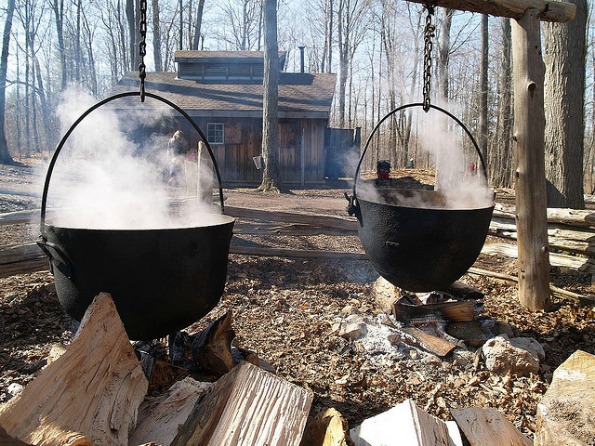 WagJag has Jakeman's maple syrup for a great deal. Get six 250mL bottles for only $36.
I don't have many flavours I love more than maple. I'd choose maple over chocolate any day. When I was a kid we used to eat that fake maple syrup crap that was made of high fructose sugars, which are crazy bad for you. Now, I only spend hundreds of dollars on the real stuff. Stuff that actually came from a tree, that tastes like maple and won't make me gain 20lbs. I've been on enough sugar shack tours to know that real maple syrup is actually really good for you. Besides being a sugar, it is full of vitamins, and the sugars are the "good" kind that are slow released, so they won't make you go running down the street in just a diaper (or your kids)  in the middle of March.
This particular brand of maple syrup was voted the best tasting maple syrup in Canada by the National Post. I would call that a glowing review. They also seem to supply other countries who are not so lucky to have maple syrup naturally flowing from their trees. If you have relatives coming from other countries for Christmas, this would make a fantastic gift.
Shipping is not so bad and depends on location. To me, it was only $5.
Photo credit: Chris Walsh
(Expiry: 4th November 2013)