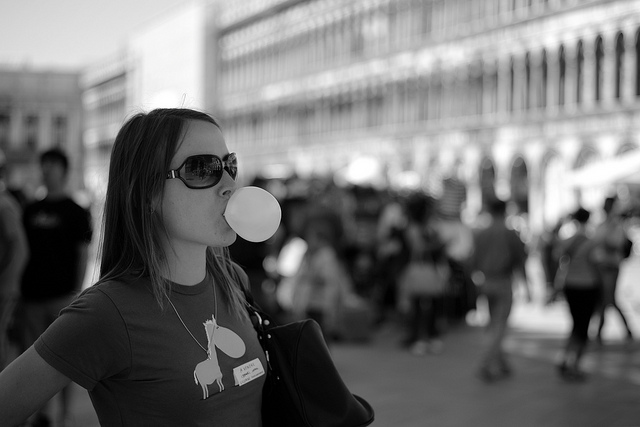 This deal is very timely for me. Get 24 packs of Pur gum plus two packs of bonus mints with shipping included for only $24 at WagJag Canada.
Here's why the deal is timely. My youngest son started kindergarten this year and turned from my very easygoing, fun and lovable child into a bit of a nightmare for his teachers. None of us could understand it, as he was the kid I put in his crib as a baby and he just went to sleep. He was the toddler who followed along wherever we went without a hassle or a typical toddler tantrum. In preschool he excelled and everyone loved him. Once kindergarten started, that all changed and he didn't want to follow rules, continually struck out at his classmates and teachers and just sort of wanted to be left alone to play. Now, I do believe the high ratio of kids plus full-day everyday kindergarten somewhat contributed. But, once I delved further into it, we found out that taking his soother away just before kindergarten started threw him for a complete loop and he is looking for some oral stimulation.
It was recommended to us that he chew gum in class and that may just be the bit that will help him sit through circle time and stop talking and interrupting. But, I don't like gum - almost every gum contains aspartame and I am always making sure my children never ingest the stuff. But, I don't want to give them traditionally high-sugar gums because I worry about cavities. In comes Pur gum.
Pur gum is aspartame-free and is sweetened with Xylitol, which is a naturally occuring sugar substitute. While the minty flavours might not fully appeal to him, there are a few I know he will chew. I also think I could do some chewing to stave off my afternoon cravings for sugar. My husband will also I'm sure, steal a few packs as he is a huge gum chewer.
While you are considering this deal, you see that it is about $1 a pack for this gum. Comparing around, I see that Well.ca has this gum on sale for $18.69 for 12 packs. You'll also have to pay for shipping on that one or get your total up. Aviva.ca sells one pack for $1.49.
Already, 580 people have taken advantage of this deal, which tells you this is a good saving. WagJag says the regular price is about $63 for this total package.
Photo credit: Vincent Garcia
(Expiry: 3rd June 2015)