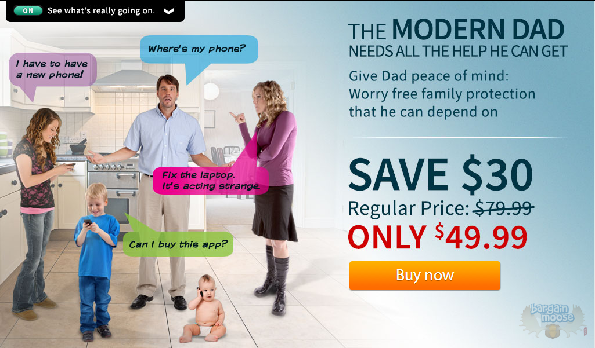 Protect all your devices, and save $30 while you're at it.
VIPRE is offering their Security Anywhere package for $49.99! That's a $30 discount off of the normal $79.99 price tag. And of course, this is a PC and Android download, so no shipping costs. Isn't the Internet awesome?
At first I thought that this "protection for up to ten devices thing" was just them saying "Look at us! We offer TEN licenses! We're awesome!". Then I realized that this is actually a normal use case. A mom, dad and two kids could easily have five computers and five Android devices. Me, my wife and my three year old son actively use two computers and four Android devices. Once my boy is a bit older, he's gonna have a computer too. I suspect a lot people out there could really use this many licenses.
When I click through to this deal, it is showing up at $47.35. I'm not sure why. I thought, at first, maybe it was a weird exchange rate thing, but it's a German company and the Euro is valued way above the Canadian dollar. I don't know why, but I'm not complaining!
Technically this is a father's day promotion, so don't be put off by all the dad-centric promotion around this deal. Also, click the "see what's really going on" button at the top of the VIPRE deal page. Very weird.
(Expires: 7th July 2013)