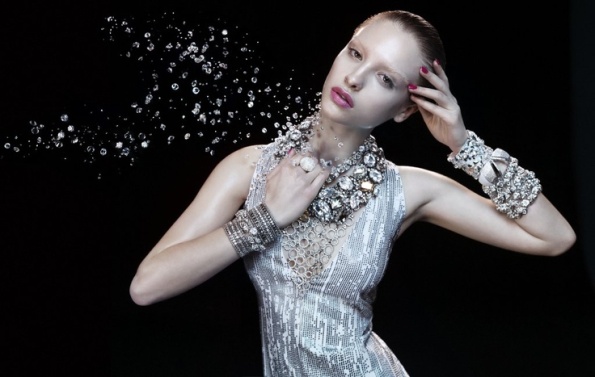 When you think Christmas gifts for women - you probably think "shiny", right? Well let me tell you about some shiny gifts that won't cost you an arm and a leg! Any female will be impressed by these items. Right now you can save up to 80% off Swarovski jewellery and accessories when you shop at Shop.ca. Plus, Shop.ca offers free shipping and returns on all orders with no minimum purchase.
There are quite a few different Swarvski options available for up to 80% off at Shop.ca, and I couldn't pick just one to share with you Moosers. Prices start as low as $29, which is quite a steal for a Swarovski piece in my opinion.
The Swarovski Element Rivoli Pendants are on sale for 79% off. That is $110 off the original price, which leaves you paying just $29. There are three colours still available and they include Sapphire, Emerald and Garnet. These are a great option for anyone really, whether it be your mother-in-law, your daughter or even a girlfriend. If you are looking for a matching necklace and earring set, then your best bet is to snag this Swarovski Elements Crystal Antique Pink Devoted 2 U Heart Pendant & Matching Earrings Sterling Silver Set for 75% off. The original price was $236, but now this set is just $59. Plus these pieces would go well with any attire due to the colour tone of the hearts.
If you love Pandora, but don't love the Pandora prices then perhaps you would be interested in the Swarovski Pandora Inspired Beads & Charms Bracelet. It was originally $156, but with the $117 discount you will pay just $39 per bracelet. Again there are three options available in the same colour scheme: Blue, Red and Green. There are quite a few different items available for $39, which is a good amount to spend for a gift I think.
If you know someone who collects the Swarovski Annual Edition Christmas Ornaments, then here is 2015's modelon sale from $90 down to just $69.99. This decoration sure is glamorous and festive. I also really like these Rose Pear Shape Drop Earrings which are currently 74% off. Where else could you find a quality, adorable pair of earrings for just $49? Oh! What about this Micro Pave Silver Emerald Ring with Zirconia for 71% off?! It was originally $169 but you can call it yours for just $49.
A big portion of how hot this deal is, is the fact that Shop.ca throws in free shipping on any and all orders. So you can buy the least expensive item for just $29 and not have to worry about any additional shipping and handling charges, which is pretty sweet. Plus if you have CAA or a TD Aeroplan account, then you would have received a coupon code to get $50 off when you spend $100 which would make these offers flaming hot.
(Expiry: Unknown)