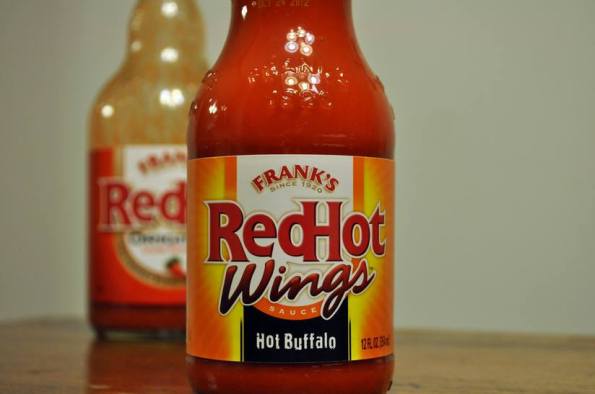 Do you have a fan of Frank's RedHot in  your household? That stuff is regularly on our grocery list, but sometimes I cringe at the price. There are flavours that we have wanted to try, but we get a little nervous about spending the money in case we don't like them. Thankfully there is this new mail-in-rebate that will get you a free 354 mL bottle of Frank's RedHot Sauce Products.
How does this rebate work? Well, first you can print the form provided in the link above. Then, you can head into your local grocery store and pick up a 354 mL bottle of Frank's RedHot Sauce products. The rebate will get you up to $5.49 back plus postage so just make sure your bottle of RedHot costs less than that or it won't be totally free.
This offer is valid for select flavours of the Frank's RedHot 354 mL bottles. The flavour options include:
Stingin' Honey Garlic
Sweet Chili Sauce
Chili N Lime Hot Sauce
Kickin' BBQ Sauce
Slammin' Sriracha Chili Sauce
Bollywood Indian Style Sauce
Rajili Sweet Ginger Hot Sauce
You will be limited to one rebate per person, family or household. You will also need to send in the original dated cash register receipt with the purchase price circled and the Universal Product Code (UPC) hand-written in plain sight on that receipt. In order for you to get this rebate, your purchase must be made between October 1st 2015 and May 31st 2016. Your rebate form must be received by June 30th, 2016. That gives you lots of time. Allow up to 8 weeks to receive your rebate after you send in the form.
There are so many delicious recipes you can find online that require Frank's RedHot Sauce, so even if you are not a fan of the hot and spicy flavour you can still enjoy this sauce. When the sauce is diluted in a recipe it can actually be super delicious, trust me. I don't often enjoy hot foods but when we used the Kickin' BBQ Sauce in my mom's famous meatball recipe... well let's just say that my standards have been raised.
Moosers, do you often buy Frank's RedHot Sauce?
(Expiry: 31st May 2015)