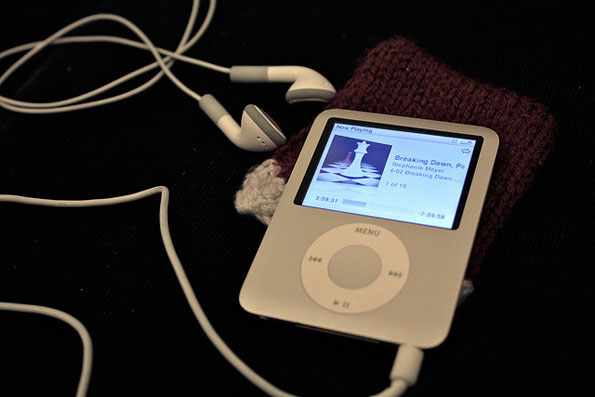 Want to discover new books but don't have time to read them? No problem! You can listen to audio books for free at AudioBooks Now with a 30-day free trial.
Whether you're constantly on the road or just want to listen to a good book while you cook or simply rest your eyes, listening to books is definitely a great way to enjoy a good story without reading it. With AudioBooks Now, you can listen to books on plenty of devices like your phone, tablet, iPad, iPod, etc.
To get the AudioBooks free trial
To get your free trial, simply create a new account and enter your credit card information. Unfortunately, there is no way to bypass entering your credit card information but you never know, you may just like your free trial enough that you might want to extend your membership in the upcoming months. This is where it gets tricky though: for some reason, AudioBooks Now has made it so that you can only enter a US state and zip code. The rest of the details don't matter but you need to check any state (I went with AE) and for the zip code, you can enter: "12345" or any other random numbers that you please. This will allow you to continue creating your account.
From there, you will need to select the $5 membership, which will be free for 30 days.
AudioBooks Membership
Keep in mind that although your membership will be free for 30 days, you will still need to pay for certain books as you normally would anywhere else. On the bright side, the membership also gives you access to a slew of specials and free audio books. Stephenie Meyer's Breaking Dawn, for instance, as pictured in the banner above, is currently on sale for $15 instead of $30. Oddly enough, it is read by Matt Walters, while the other books in the Twilight series are read by Ilyana Kadushin. In any case, you can listen to a sample of any book before deciding if you want to purchase it or not.
Free titles that you can get right now include but are not limited to: Pride and Prejudice, Moby Dick, The Adventures of Sherlock Holmes, War and Peace, The War of the Worlds, and many others.
The membership costs $5 per or $35 on a yearly basis. It also allows you to save 50% off any one audio book per month, along with up to 40% off any other audio book purchased after that.
Very Important
If, at the end of the 30 days, you don't want to pay for the membership or simply aren't interested in their offered books, you need to make sure to click the big red button labelled "De-Activate Club Pricing" in the account section of their site. It's very important that you do this, otherwise you will be charged on a per month basis from the day that you originally subscribed.
Also, when I went to cancel my membership, I was offered another month for free. So you could technically get two months out of the free trial once your free month is up (assuming you go to cancel your membership in time).
(Image Credit: Jo Carter)
(Expiry: Unknown)