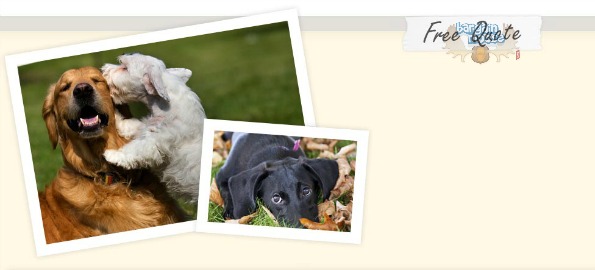 Trupanion is giving away free pet safety stickers. Just fill out the form on their website and in approximately 4 weeks, your stickers will arrive.
Now I am quite certain that since Trupanion is a provider of medical insurance for pets, you will also receive some sort of offer for their products.
Having the pet stickers on your doors or windows is not a bad idea. I live in a condo and just about everyone here owns a dog or cat. If there were ever an emergency situation, we would all want our pets rescued as well. The stickers just inform the emergency services that there is a live pet in the home and if they safely can, they will attempt a rescue.
As far as medical insurance for your pet, I guess it's a gamble like any other insurance. I can tell you that I had a little toy poodle that developed diabeties during his lifetime and the insurance would have been helpful at the time rather than having to come up with the total all at once. The policy itself would have been approximately $360 a year and it ended up costing around $4000 for his medical expenses.
I personally think, that since they do not cover the usual things such as regular visits, shots and de-worming, that you could probably just put a little money away and let it accumulate some interest in case you need it for pet emergencies. Just my opinion though.
Take advantage of the free pet stickers for sure and you can always decline any offer they send you for insurance.
Expiry: Unknown