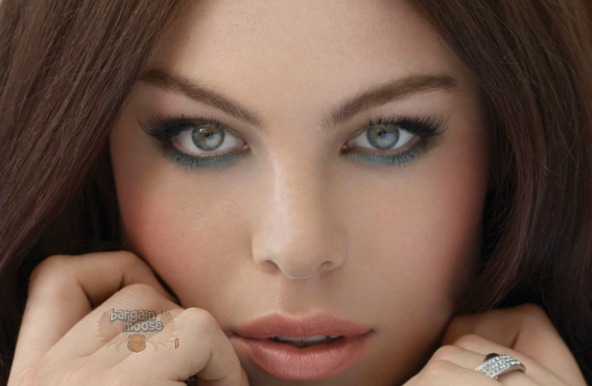 Penningtons Canada is extending its Boxing Day Sale just a little longer and offering some great deals. Right now, you can receive an additional 50% off sale items plus free shipping today only with no minimum @ Penningtons.
Penningtons is offering a sweet deal today. Already reduced merchandise is available now with free shipping and no minimum. This is a great time to update your wardrobe with a few extra pieces.
I am at an in-between size myself and do find clothes I like at Penningtons. I personally find they can have some clothing with style but I find that I pick carefully among their offerings each season. They tend to have multiple pieces that match the latest trends plus many other staple items. I am careful about the fit I buy for my body though as some of their pieces can become a bit boxy on me. I usually wait for a sale on their items and today looks like my lucky day.
I am all over this Quilted Bomber Jacket that was $125 and is now $49.99 (you save 60%). Check out this really cute faux leather bomber jacket in black or merlot that is perfect for fall or spring. I really love the details on this pleather coat such as the asymmetrical zipper and zippers on the cuffs. The princess seams creates a more form fitting jacket which gives you a more flattering shape. I love the merlot color on this piece. Make sure you click on the merlot colour so you can see the jacket zipped up as that picture sold me on this coat. The colour sets it apart but the style should pair with many different items in your wardrobe.
This Long Sleeve Beaded Sweater in grey with silver and black details was $56 and is now $19.99 (you save 65%), it is totally my style. I would pair this with black leggings or jeans for a casual look. This sweater could pair nicely with that bomber jacket and a pair of good boots or even booties. I also like that I could dress this sweater up or down easily. I love finding clothing pieces that do double duty.
I would also pick up this Shaped ¾ Sleeve Lace T-Shirt in black which was $26 and is now $12.49 (you save 50%). Make sure you click over to the black shirt.  This shirt was so popular they are out of it completely in purple. Most of the sizes in the mulberry colour are also gone but the black is still has several sizes to choose from. I like how they have styled this shirt with a collared shirt underneath. I would pair the black with some silver jewelry to offset the lace.
Penningtons has some great deals today on other items of clothing, shoes and accessories. Grab your favourties now, as the free shipping is only good for today. If anyone wants to drop one of the merlot bomber jackets to my house while you are at it, you would not hear one complaint from me!
(Expiry: 1st January, 2014)