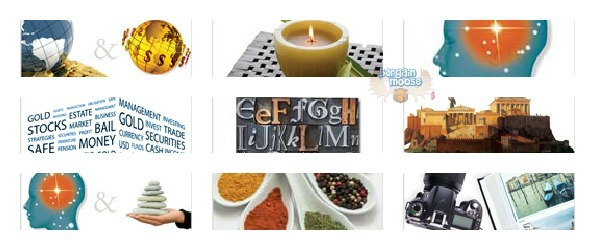 The Great Courses is having a special sale with 70% off 225 of their best-selling courses. This sale will end soon. There is also a coupon in the Bargainmoose forum that make this deal even sweeter, with 10% off a spend of $50.
Click here to shop @ The Great Courses
Coupon Code: XWVW
Discount: 10% off $50 or more
Expiry: 28th February 2013
I am always looking at the catalogue for these courses. I love learning and would love to take a course like this to keep me busy (busier), but I thought it was a bit too out of the budget. This sale makes it quite a bit more affordable. The courses are taught by highly-acclaimed and professional instructors. You can download or stream online, or get discs sent in the mail. It is so easy. The reviews are amazing for most of the courses as well. Here are a few I am considering:
Fundamentals of Photography - taught by a National Geographic photographer, you learn everything from the technical, to composition, to how to approach and handle your subjects in 24 lectures. I took two very expensive college photography courses and learned quite a bit, but this seems right up my alley for a refresher and new perspective. Regularly $214.95 (digital) get it for $53.95 with coupon code.
Even before writing and photography, my first love (well besides my family) is food. This Everyday Gourmet: Rediscovering the Lost Art of Cooking course looks amazing. Taught by a chef from the Culinary Institute of America, this course helps you master the art of a great meal by learning about cooking techniques, ingredients and gaining confidence in the kitchen. Regularly $254.95 (discs) and $214.95 (digital) get it for $69.95 and $53.95 respectively.
If there is one thing I need (besides sleep), it is mindfulness. I find meditation extremely difficult. My mind goes from the time I wake up until I go to sleep and probably even while I am sleeping. It would be great to take a course like Practicing Mindfulness: An Introduction to Meditation so I can practice this ancient art in my own home. By the end of the 24 lectures I should know how to reduce my stress and have that mind-body connection. This one has either digital audio or video or DVD or CD. Digital video now $53.95, regularly $214.95; digital audio now $31.45 (if you purchase over $50), regularly $129.95; DVD now $69.95, regularly $254.95; CD now $49.95, regularly $179.95.
If you choose the CD/DVD options it does ship from the States and the rates start at $25. The download/stream option is much more cost-efficient.
Look for other coupon codes from The Great Courses on the Bargainmoose forum.
(Expiry: Unknown)