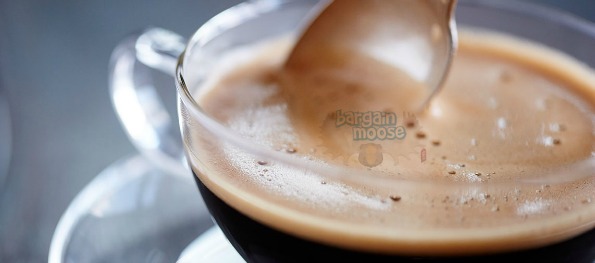 If you are a coffee lover, you will want to check out the latest deal being offered at Starbucks Canada. Enjoy a free sample of the delicious Starbucks Christmas blend when you purchase any whole bean or ground coffee.
The new Starbucks Christmas bend will not even be available until November sometime so you will be able to try it out before it even hits the stores which is kind of fun. The free sample will be the 50ml size and you will be able to get it with the purchase any whole bean or ground coffee.
My husband is a die-hard coffee drinker and he just loves to try new flavours. On his Christmas list is always some fun new coffees so I am always on the lookout for great deals like this one.
If you are looking for some suggestions, I know that the Thanksgiving blend is very popular right now. The 1lb bag goes for $18.95. The Starbucks breakfast blend is also a very popular coffee and it is priced at just $15.95 for a 1lb bag.
While you are shopping for some whole bean coffees, you might want to check out some of the sale items as well. I would love to try the mocha powder that was originally priced at $8.95, and is now on sale for just $6.95. If you are a fan of the pumpkin flavour items, you may be interested in their pumpkin sauce that was $25.50 and is now marked down to just $21.50. It sounds absolutely delicious and would make every day feel like Thanksgiving.
If this will be your first time ordering from Starbucks Canada, you can use the Starbucks couponSTNPWEKD to save 10% on your first order. This coupon will also apply to all of the sale items that I mentioned above so you have the potential to save quite a bit.
As for the cost of shipping, you will be able to get free shipping when you spend $75 or more on your order.
(Expiry: 31st October 2014)