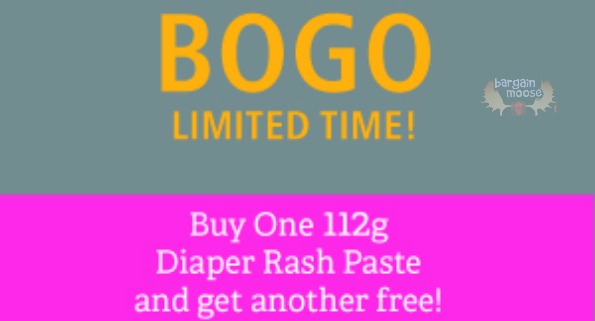 For a limited time, Skinfix Canada is offering buy one, get one free on their infamous Diaper Rash Paste.
For $14.99 you can get not just one, but two 112g containers of Diaper Rash Paste from Skinfix. This award-winning diaper cream is all-natural and works extremely well. Made with zinc oxide, emollient protective oils and healing botanicals, this paste clears up rashes with ease and prevents new ones. It is fragrance  and preservative free so you aren't introducing harmful chemicals to your young child.
Online reviewers love Skinfix's Diaper Rash Paste, with a thick texture to protect and no offending and simulated smells. The Diaper Rash Paste is also a bestseller for Skinfix, and although you'd think this was a new invention because of the lack of chemicals, the formula has been around for many years.
Shipping depends where you live.
(Expiry: 25th April 2013)