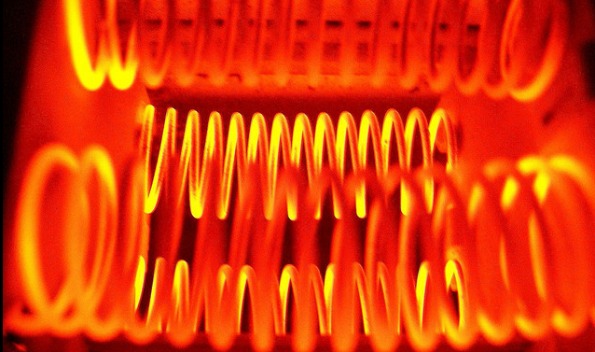 Sears Outlet Canada has put this Bionaire Digital Ceramic Mini Tower Heater on sale from $79.99 down to $34.94.
About a month ago we got tired of electric floorboard heaters that were right under leaky windows, which drove our energy bills through the roof. So we bought two ceramic heaters and have finally been able to warm our small apartment up! One of the features I like best about our bedroom heater is the oscillation feature which this Bionaire heater has. I really like how it distributes the heat around the room and it is especially useful when there is a large object in the room (like a bed) that tends to block airflow.
This Bionaire heater has something ours does not: a remote control. I would love to have a remote control for the heater in our bedroom so I could adjust the temperature without hopping out of bed. That would be very convenient. While I like the sound of a fan, especially while sleeping, others do not. This heater has a quiet heat or fan only settings.
Some other features:
Heat cycles between 1500 watts and 750 watts every 20 minutes to preserve energy
Safety features: tip over, overheat protection, auto shut off, manual reset, and cool-touch housing
1 year limited warranty
120 volts
I am really happy with the heaters we bought and if you are having difficulty with heating your house or encountering very high heating bills due to inefficient heating then I highly recommend getting a couple heaters.
Pick up at your local store for free (plus a small handling charge) or get them shipped to you starting at $7.95.
Image credit: flattop341
(Expiry: Unknown)