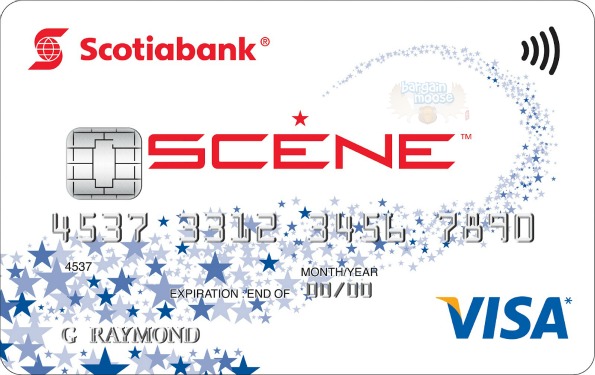 Scotiabank has a special deal on their SCENE Visa card. When you sign up for the credit card before the 31st of October, 2013 you will get a bonus 4,000 SCENE points which is equivalent to four free movies!
The SCENE Visa card is a pretty good credit card if you like to treat yourself to movies every once in a while. It is a no-fee card with a 19.99% interest rate. I suggest you pay your card off each month so you never have to pay that. Why credit cards are useful is that you can earn points and if you are faithful on paying off your credit card, they can benefit you instead of cost you. The SCENE credit card allows you to:
Earn one SCENE point for every dollar you spend
Earn five SCENE points for every dollar you spend at participating Cineplex Entertainment theatres or online at cineplex.com
You also get a 20% AVIS rental discount with your VISA card.
With every 1,000 SCENE points you can redeem them for a free movie. So this promotion from Scotiabank for 4,000 bonus points with your first purchase gives you four free movies. Since Cineplex charges around $12.99 a ticket depending on where you live, this offer is worth over $50. If you want a 3D movie I think you have to pay a surcharge though. I have been debating on getting this card for as while though I am not sure if I would use it enough as I only see a couple movies a year. The last movie I saw was The Hobbit. I am really looking forward to seeing the new Star Trek movie though.
What was the last movie you saw in theatre?
(Expiry: 31st October 2013)