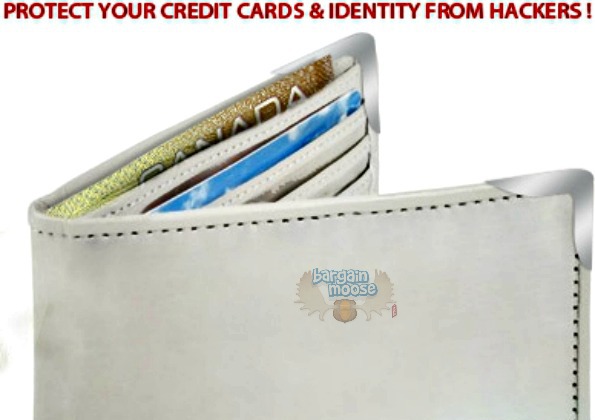 Sale 4 The Day Canada has an offer for today only. The ID theft proof stainless steel wallet. Sale ends at midnight tonight.
Something I didn't know is that hackers can now hijack your personal information off your credit cards using an RFID scanner. I've heard of pick pockets, but this is crazy. If this is the case now, I think this wallet is a good idea, especially for anyone traveling.
Apparently, this wallet can block communication by RFID scanners and also has reinforced corners to prevent wear and tear.
It's actually quite sad that we have to worry about identity theft, but I guess it's a good thing that we have someone, somewhere inventing an item that will counteract whatever it is out there that we have to be aware of.
These wallets listed at $69.99 and are now $6.99, so I suppose it's probably worth a try.
Shipping: depends on amount ordered and destination
(Expiry: 22nd August 2012)