Roots Coupon Code (20% Off Sale Items) & Free Shipping!
It seems to be a weekend where all the marketing guys at major stores have sat down and said to themselves… what will we do this weekend? Shall we give everyone free shipping? Yes, lets! Following on from the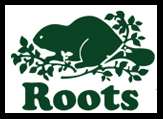 In addition to the free shipping, there is also a Roots coupon code that gets you an extra 20% discount on any already reduced items.
Roots Coupon Code: EXTRAEXTRA
Expires: 13th September 2009
So, if you're browsing the site and you see an item that is already reduced, add it to your cart then apply the Roots coupon code. You'll see the extra 20% discount appear.
Happy shopping!