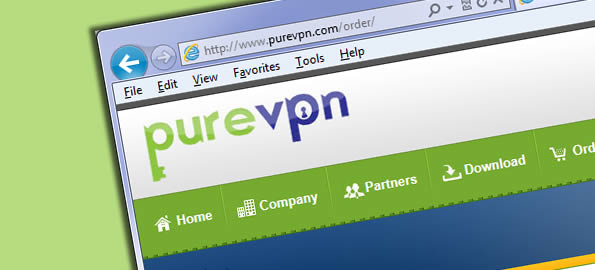 If any Moosers are in the habit of using VPN (virtual private network) services, then you've probably heard of PureVPN as it is one of the largest providers on the market. And to celebrate their birthday just now, they have a great deal happening – buy a one year subscription and get one for free.
The 12 month plan costs $49.95us for the year. So this means that for the $49.95us (about $62CA), you will get the full service for two years. This is working out to be around $2.58 per month.
There is also a 3 day money back guarantee – if you want to sign up for the service but find that it's not compatible with your device, or you don't like it, you can cancel the service within those first three days.
Now I realise that a lot of people out there don't know what a VPN is or even why they would need to use one. The most common usage of this type of thing would be for Netflix viewers. By using a VPN service you can get an IP addresses from another country, meaning you can access the Netflix content that is only intended for those other countries.
For example, I subscribe to a VPN service (Witopia) and occasionally use it to see Netflix content that I cannot access from here. I started watching the Harry Potter movies and some of them can only be seen from South America. On my VPN service, I set my IP to be in Columbia and I was able to watch a few of those movies, which I could not have seen otherwise (without paying for them in some fashion).
VPN services can also be useful in working terms… e.g. If you live in Quebec, you cannot access some sites in the rest of Canada. From what I have experienced here on Bargainmoose with some of our authors from there, they can then use a VPN to access sites that block their QC IP address.
(Expires: Unknown)