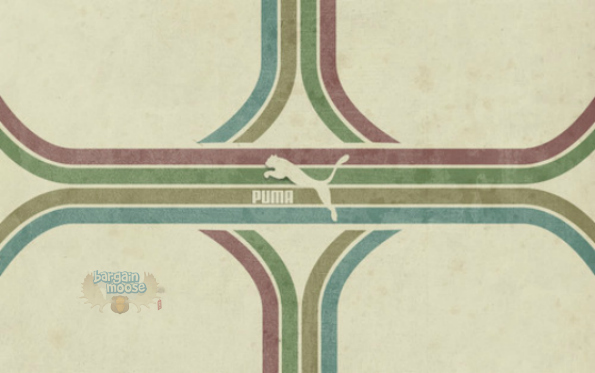 Puma Canada has a myriad of great deals in their sale section. I picked out this Stealth backpack on sale from $140 down to $78. Use coupon codeDAD2015 to take $25 off every $75 you spend at Puma Canada. Using this coupon code, the backpack comes down to just $53 with free shipping.
All prices are in USD.
This is a classic backpack that will last you a lifetime. The outside is sleek with a slightly rounded top for a low-profile appearance. Choose from black on black or grey and red. The grey and red is a little more appealing in my mind, but the black on black is classic and will match with everything.
There are two main compartments. The dual-zippered larger compartment features a padded computer sleeve to keep your pricy lifeline to the internet safe. The smaller of the two pockets is perfect for storing anything you do not want near your computer and anything small that you do not want lost. The padded shoulder straps on the stealth backpack are adjustable and there is a carry handle on the top of the backpack for lifting when the bag is not on your back.
Of course, this bag features the PUMA Formstrip and cat logo in the front. Overall, this is a low-profile backpack from a well-known athletic wear company - you can expect this bag to last a long time and handle most anything you throw at it or in it.
The coupon code above for $25 off every $75 you spend works on other items too. These Faas 600 v2 Men's Running Shoes are an excellent choice for a new pair of running shoes. They have been tested on a 30 day run and they survived! Originally $130, they are also on sale for $78. After coupon code, pay just $53. This is a steal for Puma brand runners.
The Ferrari Drift Cat 6 Men's Shoes are another popular choice. I am not a big 'brand name' person when it comes to logos and stuff. However, I love the sleek appearance of these Ferrari shoes and think the colour options are excellent. Originally $130, the shoes are on sale for $78. After coupon code, pick these up for just $53 as well.
This fantastic offer is only on for a few days. Combine these prices with free shipping (no minimum), and you have a great deal.
(Expiry: 21st June 2015)