Printable Coupon: BOGO Free on Vegetarian Burgers @ KFC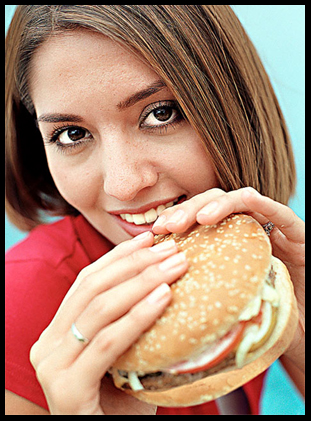 If you're a fan of KFC, here is a printable coupon for you. It's a pdf which you can print out, to give you "Buy 1 Get 1 Free" on their vegetarian burgers. It's a decent enough offer, for a quick lunchtime snack perhaps.
Now, I know there's not a heck of a lot of choice on the KFC menu, but even for vegetarians, this still isn't a great option, as it is cooked in the same oil / area as meat dishes……
So, as the guys at The Consumerist say, "Vegans and vegetarians shouldn't be eating at fast food restaurants". That made me chuckle. :twisted:
This printable coupon originally came courtesy of Peta (People for the Ethical Treatment of Animals, not People Eating Tasty Animals).  I know some people don't like the way PETA shove all this animal cruelty malarkey down your throat… but an offer's an offer.
Valid until the end of September, 2008.
- Anna