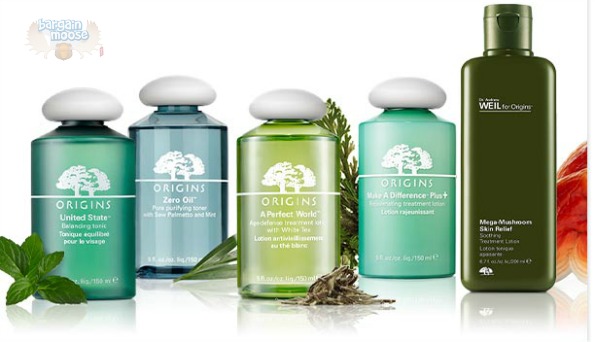 Origins Canada has released a lovely coupon code for 20% off your entire order plus free shipping with no minimum.
Click here to shop @ Origins Canada now
Coupon Code: FRIENDS
Discount: 20% off & free shipping
Expiry: Unknown
This Origins coupon code is great because Origins rarely offers free shipping with no minimum and - while they have frequent coupons for free products - they rarely have coupons for a flat discount on all products.
Origins and Origin always confuse me. One simple 'S' is the difference between a website that sells game (Origin) and a website that sells all natural personal care and beauty products (Origins). Origins is a fantastic place to shop if you have sensitivities, or are just tired of the chemicals they put into products. I have heard great things about the company and plan to try them the next time I am short on any personal products.
My first product choice would be the Lavender and Vanilla Oil for bath & body priced at $29. After coupon code, I would only pay $23.20 and receive free shipping as well. Lavender is a very calming and soothing scent while vanilla is one of my favourite scents. It reminds me of freshly baked vanilla cookies. My only concern is that they use a base of soyabean oil.

I recently have been turning a friend of mine - male - on to all natural skin care products. This Active Charcoal body soaplooks like a great soap for removing impurities. While body wash is nice, per use bar soap lasts longer as it is not watered down. Look at most any bottle of body wash and the first ingredient is aqua - water. This bar of soap retails for $17.50, but comes down to $14 after coupon.
Adult acne can be a real pain in the face... so acne control is a popular product these days. If you suffer from acne, then try this Acne treatment gelthat is a top seller at Origins. I can understand why it would be a top seller, because having acne can really ruin your day. Originally $18, the gel comes down to $14.40 after coupon code. Receive free shipping on any product you want.
At checkout, be sure to select your free sample(s) as well. These are a nice way to try new products without buying a full size container. I recently had a sample that made me fall head over heels for the product - that is the way it should be!