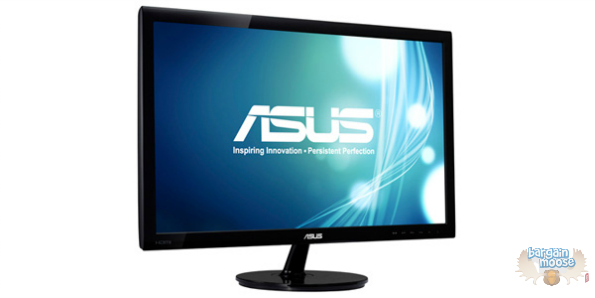 This is one of the highest rated monitors on NewEgg Canada and has one of the best prices around with this coupon code!
 Click here to get your new Asus 21.5" Monitor @ NewEgg.ca!
Coupon Code: CEMCJHNE55
Discount: $50 off Asus 21.5" Monitor
Expiry: Unknown
Like I said in my little intro, this is one of the highest rated items on NewEgg Canada. About 02% of it's ratings are 4/5 or above. Overall it has over a 4.5/5. The only real complaint I read was that it is a bit wobbly on the base but a reviewer said he got a note from Asus who advised him to tighten the screw on the bottom of the base in order to stop the wobble. Problem solved!
I thought this was a great review, especially for a Apple-hating curmudgeon like me!
This monitor has a seriously good image, going from my previous iMac to this is like going from being blind to 20/20 vision.
But wait, there's more!
NewEgg is having a great Christmas sale so even if you aren't up for a new monitor, there are tons of other great deals!
(Expires: Unknown)