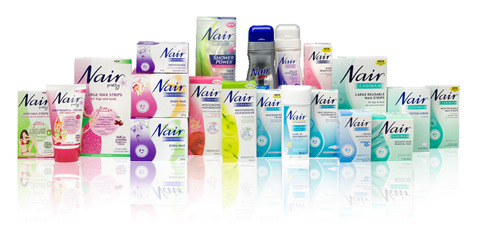 Thank you to Mooser Pearl for sending us this offer from Nair. Nair offers a hair removal system that does not require shaving. One of the methods is with wax, and the other is with a creme that just washes off. Nair has new coupons up on their site.
You can print off the following coupons from Nair:
$2.00 off any Nair Wax Product
$1.00 off any Nair Creme Product
To get the coupons it is very simple, sign up at the following link:
They want very little info, so its a short registration. Then click on one of the get coupon banners. You will get access to each coupon in a pdf format. I suggest you save to your computer and then print as you will only get 1 shot at each coupon from the website.
I believe each has a unique code on it, so I did not link the coupons I downloaded here.
Now for my opinion on Nair, feel free to rebuttal:
I have tried Nair wax strips and it took over a month for that patch of skin on my leg to recover. I followed the instructions perfectly well, I can read. But it left my skin looking like the cracked desert ground. It made my skin all blotchy and patchy. I have rather sensitive skin I guess, but heck... good ol' shaving has never left my legs looking like a battlefield!
That is my experience with Nair... maybe you will have better success!