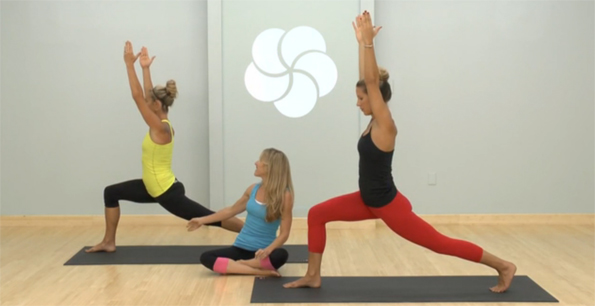 I recently discovered a pretty cool site called My Yoga Works. This is an online service which contains premium yoga classes, which you can access any time. You just view the classes from the comfort of your own home and give them a try. And it starts you off with a nice freebie – a free 14 day trial of their services!
Just signup on the link above and you will get 14 days for free. When you sign up, you will need to enter a credit card as you do so. The regular services are $15 per month – but you don't have to let it move you on to the paying subscription. You can cancel your service any time within the first 14 days, and you won't be charged. When I sign up for things like this, I always set a reminder alarm on my phone to alert me on day 12 or 13, to make sure I remember to cancel!
I think the 14 day trial will give you a good chance to get to grips with their website and see if you like it enough to take out a paying subscription.
There's a great range of yoga videos on the site, and they're organised by level so you can pick the level that suits you. The journey series is also a very interesting feature – it's a series of videos which you can follow for focussing on select types of exercise. One of the video titles made me laugh – 5 minute yoga butt!
I am not a yoga beginner, I've practised various styles over the years; from pregnancy yoga to pilates. I've had a look at a few of the videos and they're great quality and very good tutorials. In fact, I've just signed up and I will be trying out the service over the next few weeks. I am sure I will be blogging about it again, with more deals and coupon codes too.
Now, I am sure some of the more frugal people out there are thinking, why would you pay for a service like this when there are a million yoga tutorials out there on the web? Well, sometimes when it comes to tutorials like this, it can be difficult to sort the wheat from the chaff. I've searched for yoga tutorials on Youtube in the past, and sometimes there are issues with this. You don't know what level the videos are aimed at, be it to a beginner or a yogi adept. There may be issues with the quality of the actual video, or even the quality of the teaching itself. With signing up at the likes of the My Yoga Works service, you know you're getting great tutorials with which to dedicate your precious moments of exercise. :)
Do you practise yoga? Let me know what you think of My Yoga Works too.
(Expires: never?)