L'Oreal Excellence to Go Save $4 Coupon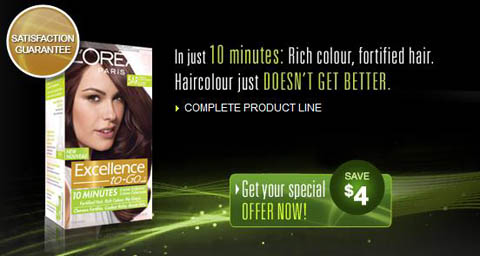 If you plan on dying your hair in the near future, get this L'Oreal Excellence to Go coupon to save $4.
You have to be a member of webSaver.ca so they can mail you the coupon. Membership is free and you can select other coupons you want to be sent to you. These coupons are a good way of saving money on everyday items.