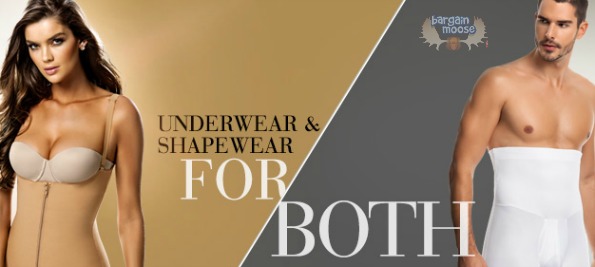 Leonisa is a U.S. store that sells lingerie and other under-goodies. They have amazing deals and a really great shipping policy. You can get up to 70% off a number of items right now. Note that all prices will be in USD.
Since we've never blogged about Leonisa, I'll give you some info, which I only just learned myself. It looks like they make fabulous bras, underwear and shapewear that molds and forms your body into the tight package you know you want under that dress. I have tummy issues, I have to admit it. I work very hard at the gym and try to eat healthy, but nothing I've ever done has given me a flat tummy. I love that there are undergarments that can give me the look of having sculpted abs.
Check out the sale section, where you can get a full shapewear dress for only $56, was $70. And, if you are so inclined, check out the men's shapewear section: I find it so interesting!
As for the shipping, Leonisa does ship from the U.S., but they process all of the taxes and duties before they ship to you, and they pay those fees. They also guarantee shipment within ten days of order. You will only pay $8 for everything on your order over $75.
As an extra bonus, use coupon code HALLOWEEN to get a free reducing gel when you spend over $30.
(Expiry: Unknown)