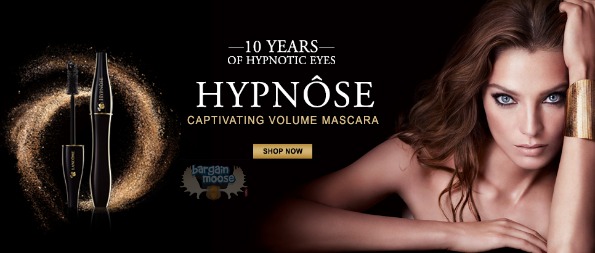 Lancome Canada often puts out coupon codes to use that will get you a free gift with your purchases.  This time around, they have a coupon that is far better and pretty unusual for them.  You will be able to save between 10% to 20% on your entire purchase depending on the total at the checkout for just two days.
Click here to shop @ Lancome.ca now
Coupon Code: BASTILLE
Discount: 10% -20% off
Expiry: 14th July 2014
Here is how the coupon code will work.  When you spend $50 to $99 you will save 10% on your purchases.  When you spend $100 to $149, you will save 15% and when you spend $150 or more on your purchases, you will save 20% on everything.  The only exclusion to this coupon is that it will not apply to sets.  Other than that, you can add anything to your cart and save up to 20%.
They are calling this coupon their VIP early bird special because the coupon code is in honour of Bastille Day tomorrow.
I have mentioned in the past how much I love themakeup collection from Lancome Canada, but I don't think I have specifically mentioned which products I love.  My favourite would have to be their mascaras.  They cost a bit more than the regular department stores mascaras, but they are really worth the extra money.  They make my lashes look dark, full and really long and I only need to apply one coat.  Additionally, if you are like me, a mascara can last a really long time, so spending a little bit more money on one is not a huge deal in the long run since I don't have to buy it very often.
Don't forget that this coupon will work on any women's and men's products as well.  Yes, Lancome Canada has a fairly big variety of men's products to choose from, so make sure to take a look at those before heading to the checkout.
As for the cost of shipping, Lancome Canada offers free shipping for orders of $85 or more.  I suggest you spend that minimum because then you will get the free shipping and at least 10% off which is a great deal!
ThisLancome coupon is posted up on the Bargainmoose coupon forum along with a few others. It will for sure get you the best discount because the other ones are for free gifts with purchases, though you might still want to check them out as well.