Impressed Photo Books Coupon Code: Get a $5 Discount With This Bargainmoose Exclusive!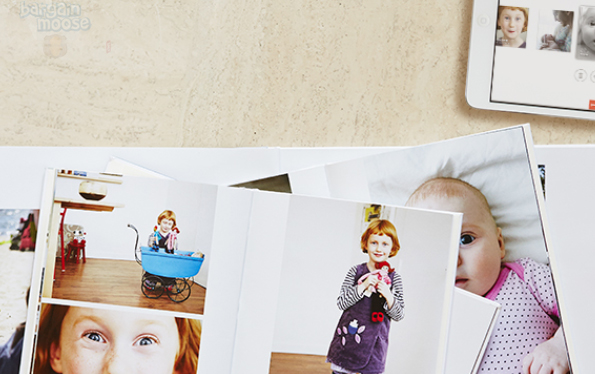 Bargainmoosers will enjoy $5 off Impressed photo books this month with our exclusive coupon code!
Click here to get the Impressed App now
Coupon Code: MOOSE
Discount: $5 off any purchase
Expiration: 31st May 2014
Like most people these days, my phone, digital camera, tablet, and computer are filled to bursting with photos. I love the idea of photo books as a way of getting these pictures out of cyberspace and back into my life, but every time I sit down to make one I end up spending hours sifting through photos, arranging layouts, and cropping images. If I had hours to spend making photo books I might not mind this, but hours are a precious commodity when you work and have kids!
Enter Impressed. Impressed is a free photo-book app for iPads that allows you to create great looking photo books quickly and easily. Their Autocuration technology streamlines the photo selection process for you and generates a stylish layout.
There are two features I especially appreciate; the first is the Magic Start option. This is cool. If, like me, you have a ridiculous amount of photos to choose from, getting started on a photo book can be daunting. With Magic Start you just tap on the lightning bolt icon and Impressed searches through your photo sources and suggests a book idea for you. It creates a cover image, lays out the first two pages with photos, and includes photos for you to select from for the other pages. Every time I tried it, the Magic Start came up with some really nice photo-book ideas that I wouldn't have thought of!
My second favourite feature is that Impressed photo books are interactive. Each book comes with a QR code on the title page. When you scan the code with a mobile device you can access voice recordings and leave comments. This will score big points with the grandparents! For each photo you can record up to one minute of audio – I'm doing one with family birthday photos and having my son do commentary and sing Happy Birthday for my parents.
There are five different photo-book formats: the 6X8 Signature, Be Mine, Black Tie, and Classic start at $29 each and the 8X8 So Square option starts at $39. All books feature premium paper, printing, and layout design.
Find this and any other Impressed coupon codes on our forum – your first place to stop when shopping online.