Hero Burger Coupon: Buy A Combo For A Free Solo Burger! (Toronto)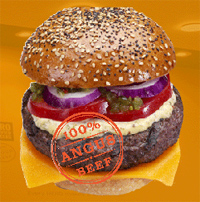 Quick post to let you guys know about this free online coupon which came from Hero Burger Canada. If you're in Toronto, this would be perfect for you. If you purchase a combo meal from Hero Certified Burgers, you can claim a free solo burger too.
The free coupon expires on the 30 July 2009.
UPDATE: more Hero burger coupons!
Click here for a Hero burger coupon for free upgrades on your burgers
Expires 7th July 2009.