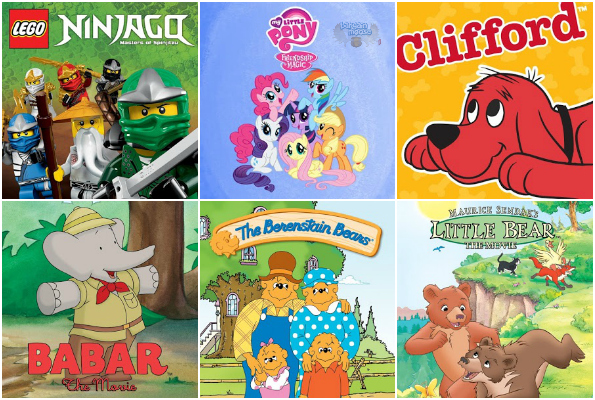 Google Play has discounted select TV shows and TV movies to keep your kids busy this summer. In this sale, TV movies start at $3.99 and TV seasons start at $6.99.
The best deal has to be on The Batman Season 1 (2008). The full season usually retails for $26.99, but it is now on sale for just $6.99. Join the caped crusader as he saves Gotham from bad guys and keeps the city safe. In fact, children and geeks alike will enjoy this animated series. The first season has 13 episodes, which works out to around 54 cents an episode.
Miffy and Friends (2005) is another excellent selection for families on a budget. Originally $14.99 for the full season, it is now on sale for $6.99. This show is aimed at a younger age group. Perfect for your pre-schoolers:
Miffy and Friends takes preschoolers along on adventures, exploring basic concepts and themes including numbers, colors, seasons, nature, friendship, family celebrations and exotic locations.
There are more recent children's shows to buy. I know this LEGO Ninjago: Masters of Spinjitzu will be popular among boys and girls alike. LEGO has been big for ages and I cannot see that changing anytime soon. In fact, it seems to be becoming more popular! Originally $24.99 for the 15 episode season, it is now on sale for $9.99. One reviewer said:
Awesome Show! One if those continued Watching after my son was already in bed and actually didn't even mind kinda shows!
There are also a few TV movies for sale. The Little Bear Movie was $5.99 and is now $3.99. I used to watch this series once in a while and it was okay, but a little 'young' for me. However, I can only good things about Babar. I LOVED Babar. While the movie is a bit dated (1989), it is still one of the finest cartoons ever made. Babar the Movie was $5.99 and is now $3.99. Watching Babar is one of my fondest childhood memories!
With the cost of cable these days, it is just becoming unaffordable to have a subscription. Rather, I recommend options such as renting movies online, buying physical TV shows and movies, as well as buying digital TV shows, movies, and more. These are affordable options that can eliminate your $60+ per month cable bill. When you buy the seasons from Google Play, your child can watch each episode as many times as they like - on repeat if necessary.
It is easy to watch these off your TV! Just hook your computer up via an HDMI cable.
(Expiry: Unknown)